High-Quality Tube & Pipe Cleaning Tools
Elliott offers a variety of cleaning options designed to clean tubes quickly and easily without damaging the tube. As the original tube tool company, we know that time is of the essence when it comes to cleaning tubes. Our products are designed to be as efficient as possible, so you can get the job done quickly.
Get To Know Our Tube & Pipe Cleaning Tools
Here's a brief overview of the different pipe and tube cleaning solutions we offer:
The Soot Buster is a pneumatic-actuated cleaning device designed specifically for fire-tube boiler tubes. Simply insert it into the tube and the brush will propel itself forward until it senses the end of the tube and then reverses towards the operator.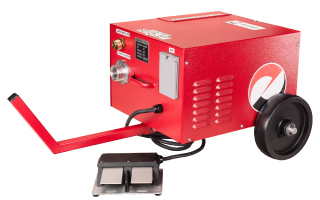 Every broken cable costs hundreds of dollars. Elliott's Roto-Jet saves money over the life of the system with its innovative shaft design that utilizes a breakaway coupling.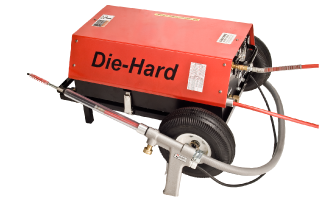 Elliott's Die-Hard is the first tube cleaner that doesn't require a cable to successfully clean light to medium deposits from chiller, condenser, and heat exchanger tubes. Using water pressure, it scrubs and flushes debris from the tube at a rate of 3ft/second.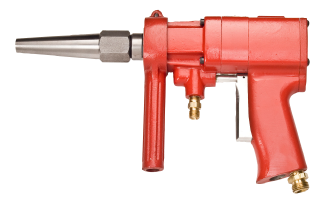 Elliott's Heat Exchanger Tube Cleaners utilize a rigid shaft to provide superior cleaning for removing tough deposits from heat exchanger tubes. These cleaners are particularly useful in sugar mills, paper mills, chemical plants, and oil refineries.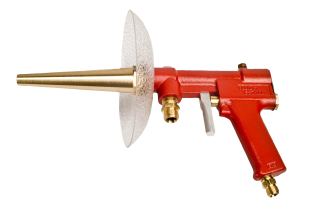 The Jumbo Jiffy Gun uses an air and water combination to shoot reusable shoot-through devices. Elliott's Jumbo Jiffy gun is the preferred way to clean condenser tubes in power utility plants, pulp, paper, steel mills, and petrochemical facilities.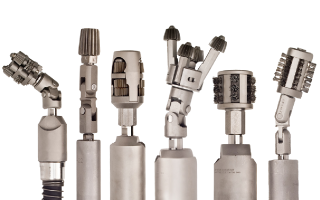 The air turbine-style motor design provides a powerful startup to drive the cleaning head quickly down the tube, removing light to medium deposits of scale, mud, and other process residues.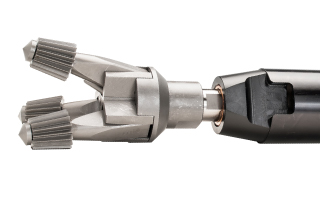 The ET Series cleaning motors and heads are designed and tested to confidently withstand tough cleaning applications and provide long tool life.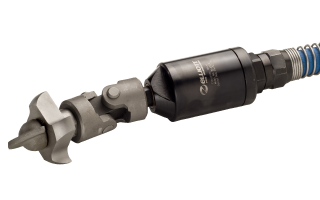 Elliott's high-powered motors and drill heads are designed specifically for aluminum siphon tubes, reducing cleaning time.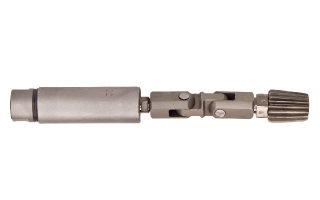 The air turbine-style motor design drives the cleaning head down the gas line at high speed, removing light to medium deposits of scale, mud, and other process residues.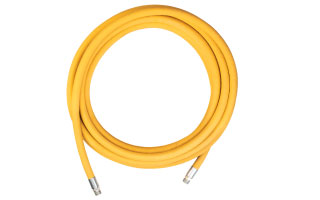 Elliott's 85 Series Operating Hoses are built to endure the most demanding applications. Utilizing the latest manufacturing techniques, these hoses provide the durability and rigidity you need to get the job done.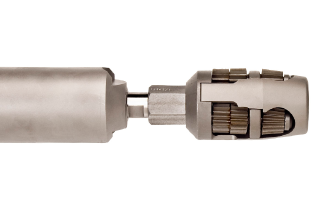 These product kits are specifically designed for the oil sector. They're recommended for the most common sizes in the oil field.