Internal Recessing Unit
Precision Metal Finishing Tools
The Most Efficient Method Of Machining Internal Grooves In One Operation.
Elliott's Internal Recessing Unit provides fast, efficient, and consistent machining of internal grooves concentric to bores. Minimize your cycle time while eliminating deflection and guaranteeing repeatability.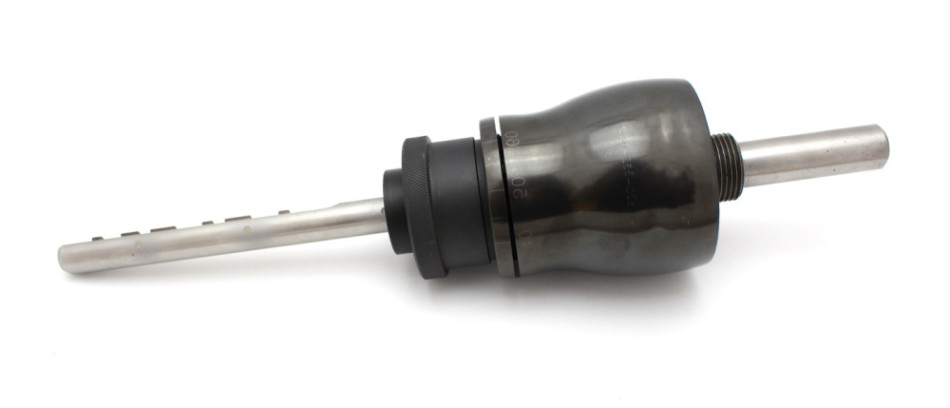 Repeatable & Accurate

Eliminates Deflection & Chatter

Economical & Efficient

Easy-To-Use
Repeatable & Accurate
Most efficient method of machining grooves in one operation where close tolerances and finish are critical. Repeatable and accurate for diameter and axial position of grooves and lands (+/- 0.002″)
Eliminates Deflection & Chatter
The IRU is designed to support the cutter along its entire length, eliminating deflection and creating precisely machined features. The IRU system pilots in the bore, providing perfect concentricity. Rigidity and accuracy is assured by strategic location of the cams to support the cutting teeth.
Economical & Efficient
Machine internal grooves in one operation. Quick cycle time – typical cycle time is less than 15 seconds. Carbide cutters can be re-sharpened 2-5 times and can also be replaced.
Easy To Use
Simple to set up and use! There are only two settings required on the Elliott IRU:
 1. Positional location
(using the tool's adjustable stop collar)
2. Groove diameter
Manual machine – adjust limiting nut; CNC/power fed machine – programmed.
Programming your CNC is straight-forward – axial motion translates to radial cutter lift at a 1:1 ratio on diameter.
Can be used on CNC machining centers, special machines, transfer machines and drill presses.
Monaghan Tooling Group is Elliott's exclusive marketing and sales rep for our precision metal finishing tools.