ET Series
Oil Field Pipeyard Cleaning Heads & Motors
Setting the standard in tool life and cleaning performance.
ET Series rattling motors and heads are designed and tested using advanced engineering principles to confidently withstand tough pipe rattling applications and provide long tool life.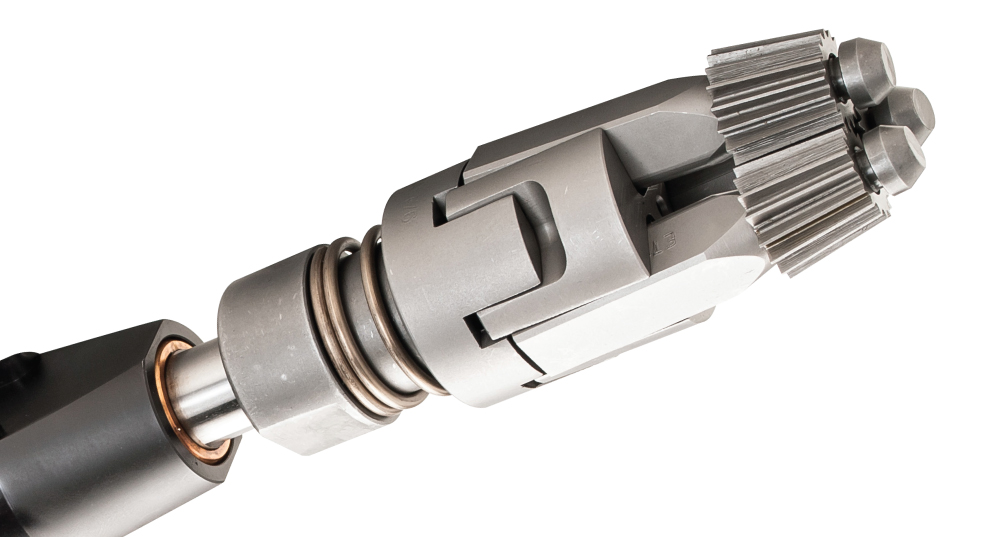 Tube Size: 3/4″ to 5-7/8″ (19.05 to 149.23mm) OD

Tube Section: Straight

Type: Hard Powder & Rock Solid

Thickness: Medium to Heavy

Flush: Dry
Rattling motors and heads for a variety of tube sizes.
The ET Series offers a wide selection of cutters and rattling heads, ranging from single head cutters to spring loaded swing arm, for 7/8" to 4-3/4" (22.225 to 120.65mm) tubing, drill pipe, and casing.
Convenient Compatibility
Airetool rattling motors and heads are compatible with Elliott's ET Series. Elliott's pipe rattling tools also work with all major pipe cleaning machines from companies like Hub City, R&R Manufacturing, and RG NDT International, Inc.
ET Series Rattling Motors & Heads