Die-Hard™
Cableless Tube Cleaner
Cleans Better In Less Time.
Elliott's Die-Hard™ is the first cableless tube cleaner that successfully cleans light to medium deposits found in chiller, condenser, and heat exchanger tubes.
Tube Size: 3/4″ to 1″ (19.1 to 25.4mm) OD

Tube Section: Straight

Type: Soft, Gummy, Or Organic

Thickness: Light to Medium

Flush:Wet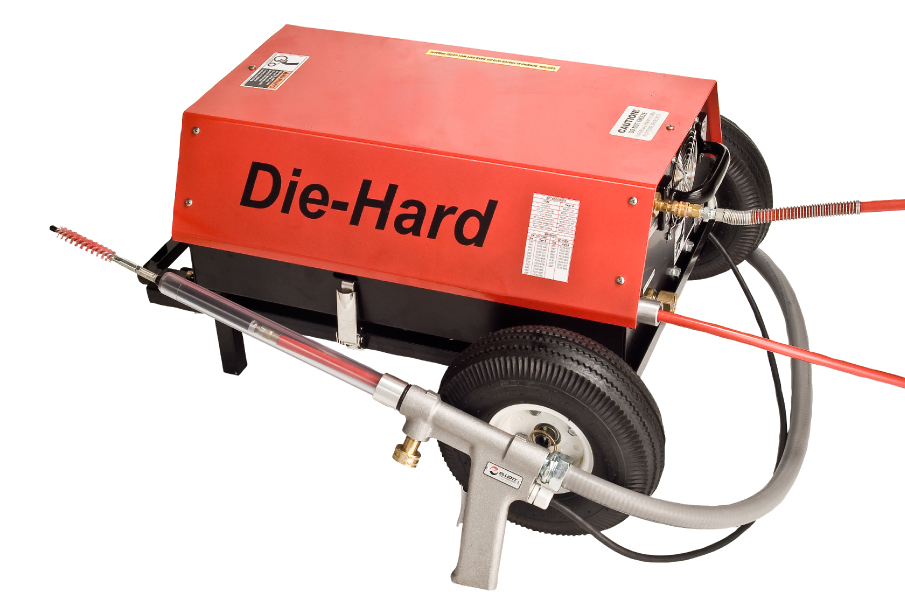 No Cable
That's right- never spend time or money on replacement flex shafts or cables again.
Low Repair Cost
High uptime- ruggedly engineered to keep on performing.
Less Water
About half of the water is used compared to other brands! Reducing the time spent cleaning up and the concern of water leaking from the mechanical room.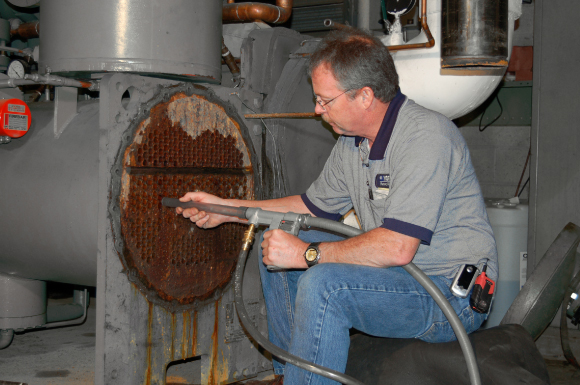 High Productivity
3 feet per second auto feed.
Better Cleaning
Quad cleaning action with patented jet actuator.
Operators Love It
Ergonomic design keeps the operator dry during cleaning.
See The Die-Hard™ In Action!