Ideal For Use In Confined Work Areas.
The hydraulic pumps' compact design is ideal for use in confined work areas.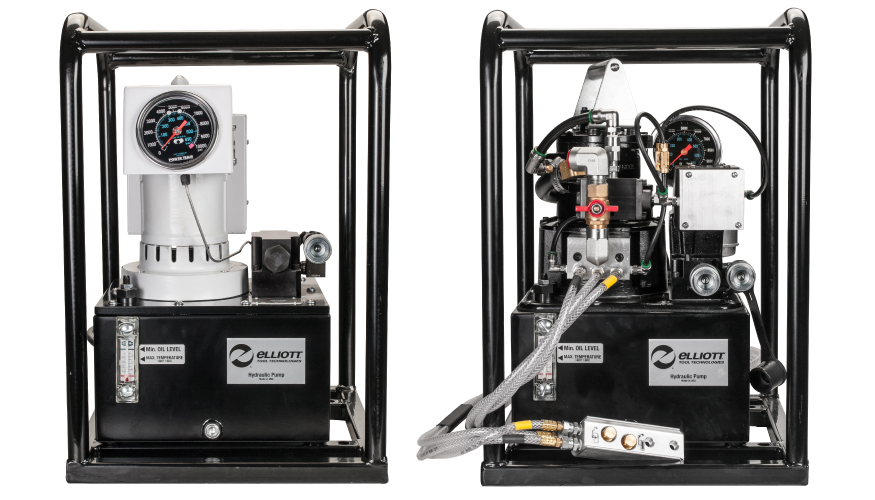 Maximum Pressure: 5,000 or 10,000 PSI

Power Source: Electric 110V or 220V, Pneumatic, or Manual
Used With A Variety Of Tooling
Elliott's hydraulic pumps are used to power the Collet Style Tube Tugger, Cyclgrip Semi-Continuous Puller, Tube Tuggers, and Stub Tugger.
Pressure On Demand
Pump only runs when pendant switch is activated to reduce the size of the oil reservoir and increase efficiency.
Hydraulic Quick Disconnect