Super Tube Tugger
Semi-Continuous Hydraulic Tube Pulling System
High Production Pulling Action.
With its 60 Ton pulling capacity, the Elliott Tube Tugger breaks expanded tube sheet joint bonds. The tugger then takes over and continuously pulls the tube when any obstructions are met.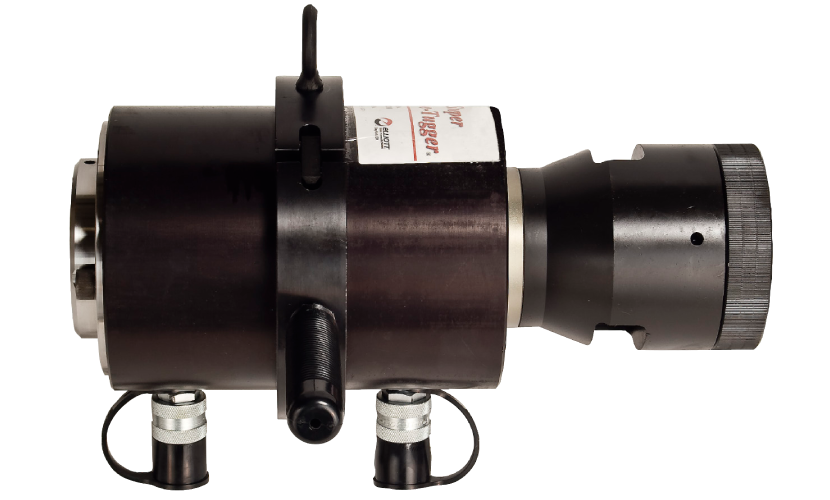 Tube Size: 1.500" to 2.000" (38.1 –50.8mm) OD

Type: Tube Puller

Application: Boilers and Surface Condensers

Pulling Capacity: 60 Ton

Stroke: 4″ (101mm)
Powerful Tube Pulling System
Elliott's Super Tube Tugger is a powerful continuous hydraulic tube pulling system for removing any type of tube material effortlessly from boilers and surface condensers.
Easy To Move
Portable ram & pump makes it easy to move in tight areas.
Low Labor Cost
High production pulling action.
Best Value
High tonnage makes difficult jobs easy.