Easily Access Tubes With 360 Degree Positioning.
With its 6 Ton pulling capacity, the Collet Style Tube Tugger automatically grips, pulls, and release the tube in a matter of seconds.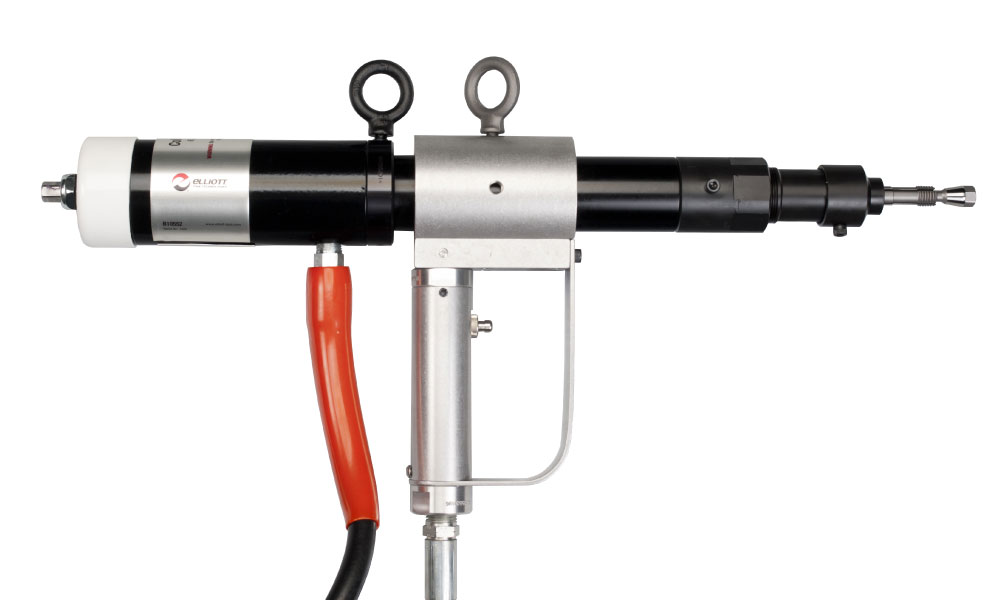 Tube Size: 0.625" to 1.000" (15.9 – 25.4mm) OD

Type: Tube Puller

Application: Condensers, chillers, or heat exchangers

Pulling Capacity: 6 Ton

Stroke: 3″ (76.0mm)

Pulling Stroke: 2.25″ (57.2mm)
Get The Job Done Quickly
Designed for fast and efficient tube removal in condensers, chillers, and other heat exchangers. The Collet Style Tube Tugger can quickly & successfully pull over 100 tube stubs in less than an hour.
Efficient
Quick stroke cylinder pulls tube stubs in less time.
Ergonomic
Lightweight pulling ram reduces operator fatigue.
Lower Cost
Wide gripping range decreases tooling expense.
360• Positioning
The 360-degree positioning handle enables access to those hard to reach tubes near channel plates and water boxes.