Cyclgrip
Semi-Continuous Tube Puller
Lightweight And Compact Design For Smaller Work Spaces.
The Elliott's Cyclgrip Semi-Continuous Tube Puller is an engineered product that continuously pulls chiller, heat exchanger, and condenser tubes after the tubes have been pulled free from the tube sheet.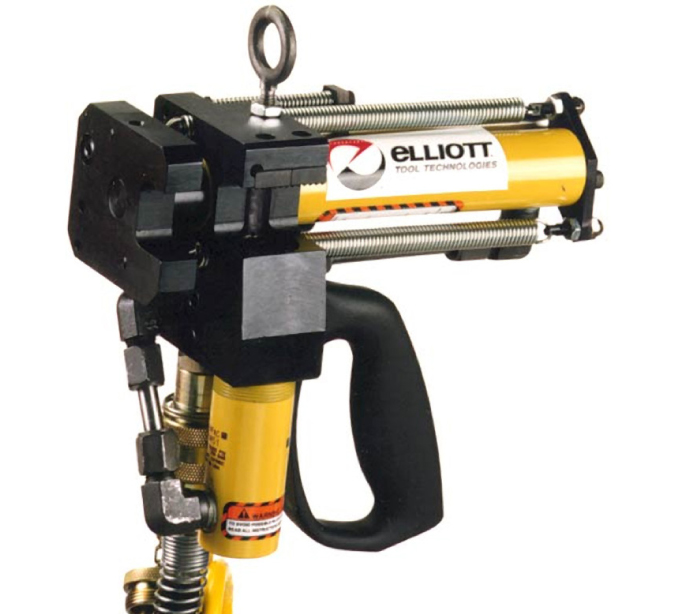 Tube Size: 0.500" to 1.000" (12.7 – 25.4mm) OD

Type: Tube Puller

Pulling Speed Per Minute: 10′ (3.3m)
Adjusts To A Variety Of Tube Sizes
The Cyclgrip's unique design allows it to adjust to tube sizes without any additional tooling or tool adjustments.
Great For Smaller Work Spaces
The puller's slim profile allows side tube mounting adjacent to water box and channel plates.
Greater Productivity
The Cyclgrip can also easily pull tubes that have been expanded into baffle or support plates, eliminating the use of tiresome slam hammers and accelerating removal.
Easy To Maintain
The Cylcgrip's simple design requires no extra tooling, lowering tooling expenses.