Tube Tugger
Semi-Continuous Hydraulic Tube Pulling System
High Production Pulling Action
With its 30 Ton pulling capacity, the Elliott Tube Tugger breaks expanded tube sheet joint bonds. The tugger then takes over and pulls the tube when any obstructions are met.
Tube Size: 0.625" to 1.250" (15.9 –31.8mm) OD

Type: Tube Puller

Application: Heat exchangers, chillers, and other heat transfer vessels

Pulling Capacity: 30 Ton (27.2Mt)

Stroke: 3″ (76.2mm) & 6″ (152.4mm)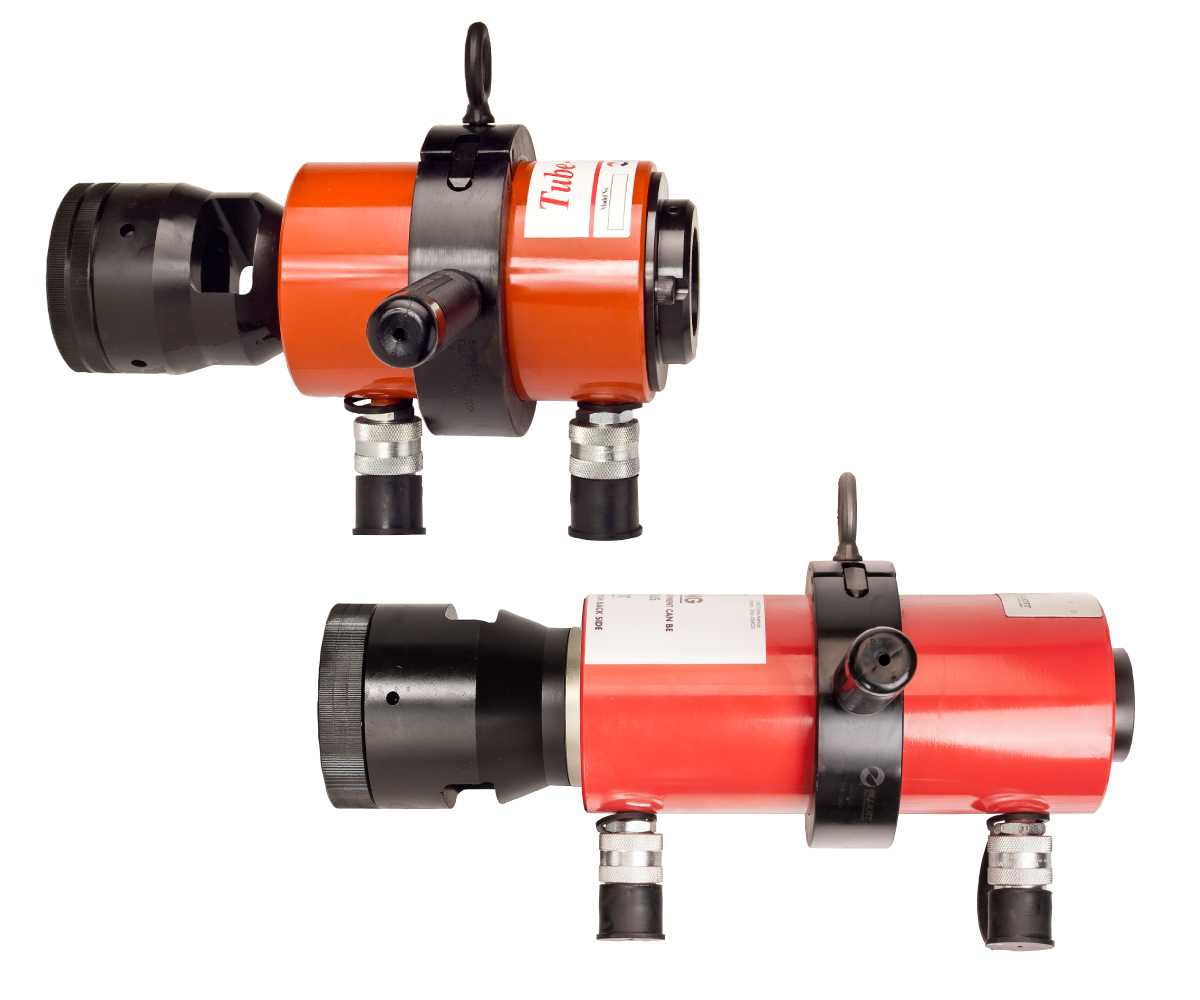 Great For Confined Spaces
The Tube Tugger works great in confined spaces. For close clearance conditions or for extended reach, nose piece extensions are available.
Powerful Tube Pulling System
Elliott's Tube Tugger is a powerful semi-continuous hydraulic tube pulling system for removing any type of tube material effortlessly from heat exchangers, chillers, and other transfer vessels.
Easy To Move
Portable ram & pump make it easy to move in tight areas.
Low Labor Cost
High production pulling action.
Best Value
More productivity & less capital investment.