The American Society Of Mechanical Engineers (ASME) develops standards to provide consistency and ensure public safety and reliability. While these codes are not always required, they have been widely adopted and implemented across many industries. As a result, it is important to be knowledgeable and aware of these standards prior to beginning a job.
Tube rolling is a process used to expand the OD of the tube against the tube sheet or drum, creating a tight joint.. In order to prevent tube leaks, it's important that the proper tube expansion steps are followed..
Before rolling the tube, there are a few things to consider. The sequence or rolling tubes into the drum is just as important as expansion. When rolling, the tube expands by a fraction of an inch, pushing the headers out of alignment. Let's go over the tools and steps for the water tube boiler tube expansion process.
What Types Of Mandrels Will You Need?
There are 3 types of mandrels that can be used to get the job done:
Drum Mandrel:
This is the most common type of mandrel. This is primarily used in straight tubes and in areas with more clearance.. It's perfect for drums that are 18″ in diameter or larger.
Short Mandrel:
In situations where the tube curves too close to the operator, a short mandrel can be used.. Since a standard drum mandrel will be too long to accommodate the bend, a short mandrel kit will provide the same expansion range without interfering with the tube.
Header Mandrel:
This mandrel is used for extended reach if the tube is in direct line with the hand hole.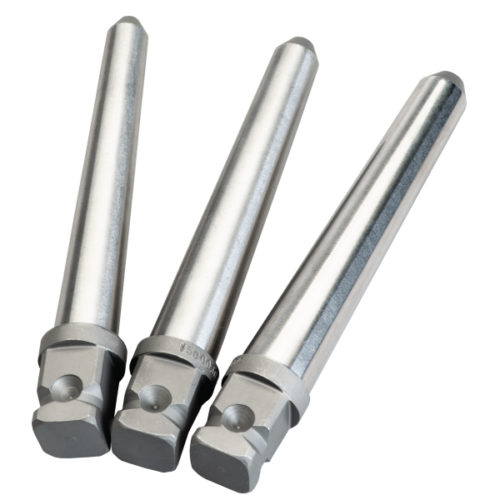 Drums are usually thicker than the headers, so it's important to keep this in mind: 
Choose different expanders with the proper roll lengths for both headers and drums. 

Boiler expanders have long rolls that may roll 1/4″ to 3/8″ beyond the sheet thickness.

oilers must be rolled to their fullest thickness plus a minimum of 3/16″, up to ½".
When repairing water-tube boilers, most people use four or five distinct tools. As a result, you'll need a range of operating accessories, such as universal joints for rolling headers.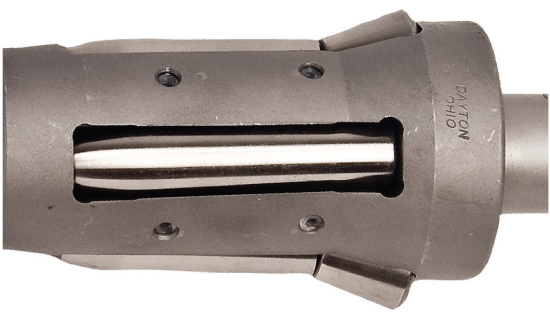 Flare Roll Boiler Expander
What Happens During The Rolling Process?
The boiler tube procedure is made up of two big steps, flaring and expanding.
Flare The Tube End:
When flaring tube ends, it's important that the flare roll does not travel into the drum. Otherwise, it will create a sharp edge on the tube's ID and a surface crack on the OD of the tube. Here's how you can make sure you do it correctly:
Choose the correct expander based on tube hole tolerances, as the length of the roll should allow you to expand 3/16″ to 1/2″ beyond the tube sheet or seat.
Roll and flare the tube end in one operation, about 3/4 tight.
Set the rolls and tighten the mandrel to ensure that there will be sufficient space for a good flare per ASME requirements.
Expanding The Tube:
Once the tubes are flared you can begin the water tube boiler tube expansion. Use a straight roll expander to re-roll each tube end to smooth out any out-of-round holes
Although some manufacturers use a flare roll expander to both flare and expand the tube, it's not recommended. Forcing a flare expander to do two operations can result in over flaring or under-rolling.
Elliott Tool Technologies: Your #1 Industrial Tool Manufacturer
If you are looking for a reliable, experienced industrial manufacturer, look no further than our team at Elliott Tool Technologies. For over 100 years, we have been producing high-quality products for industrial businesses all over the world. We are confident that we can do the same for you. 
Contact us today to discuss your needs and see how we can help you get the most out of your business. You can also check out our products in our "product" section and read the specifications and details about the tool you're interested in.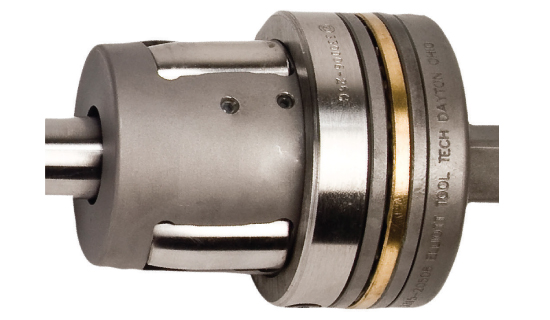 Straight Roll Boiler Expander