Elliott's Gustav Wiedeke Award Winner Announced at Heat Exchanger World Americas 2023
The DOW Chemical Company Recognized for Their Outstanding Contribution to Industry Best Practices
PASADENA, TX – October 19, 2023 – Elliott Tool Technologies presented its 2023 Gustav Wiedeke Award to The DOW Chemical Company. This award highlights the importance of customer participation in Elliott's new product development process and encourages others to collaborate with Elliott to overcome industry challenges.
The DOW Chemical Company wanted to better understand the physical and commercial differences between parallel pin expansion and tapered pin expansion. They decided that an improved knowledge-base could improve the safety and reliability across the industry and so sought out partners to design, implement, and evaluate such an experiment. DOW decided to collaborate with Elliott due to the expansion technology, tooling, and expertise needed for success.
DOW collaborated with Elliott to define two problem statements for the exploratory study. The experiment design and evaluation were then determined and industry leaders enlisted for the sourcing of materials and fabrication. The project team chose Elliott's Ultra Hawk system for the experiment because of its capability to perform both parallel and traditional pin expansion. Dow and Elliott conducted days of testing and weeks of evaluation.
"DOW's attention to detail, testing protocols, and engineering and testing capabilities played a pivotal role in understanding the differences between parallel and tapered pin expansion technologies," said Ben Lambers, VP of Technology, Elliott Tool Technologies. "By working closely with DOW, we were able to conduct exploratory research in expansion methods that had yet to be done."
"Hats off to DOW for their leadership and support for sharing this information across the industry." said Mike Nemeth, President of Elliott Tool Technologies. "Together, we conducted research that might be considered too resource intensive for any individual company."
Initial results from the research were presented by DOW and Elliott Tool at Heat Exchanger World American Conference and Expo on October 18, 2023.
For more information on how you can collaborate with the product development team, please contact Elliott Tool Technologies at (937) 253-6133, email sales@elliott-tool.com or visit Elliott's website at www.elliott-tool.com.
Elliott Tool Technologies strives to be the industry's leading supplier of "Quality tube tools for an 'I need it yesterday' world." As the original tube tool company since 1892, you can rely on Elliott to provide a quality product that you can be confident in using time after time. Elliott's team is committed to providing exceptional customer service, on-time shipping, superior tool life, and reliable stock availability.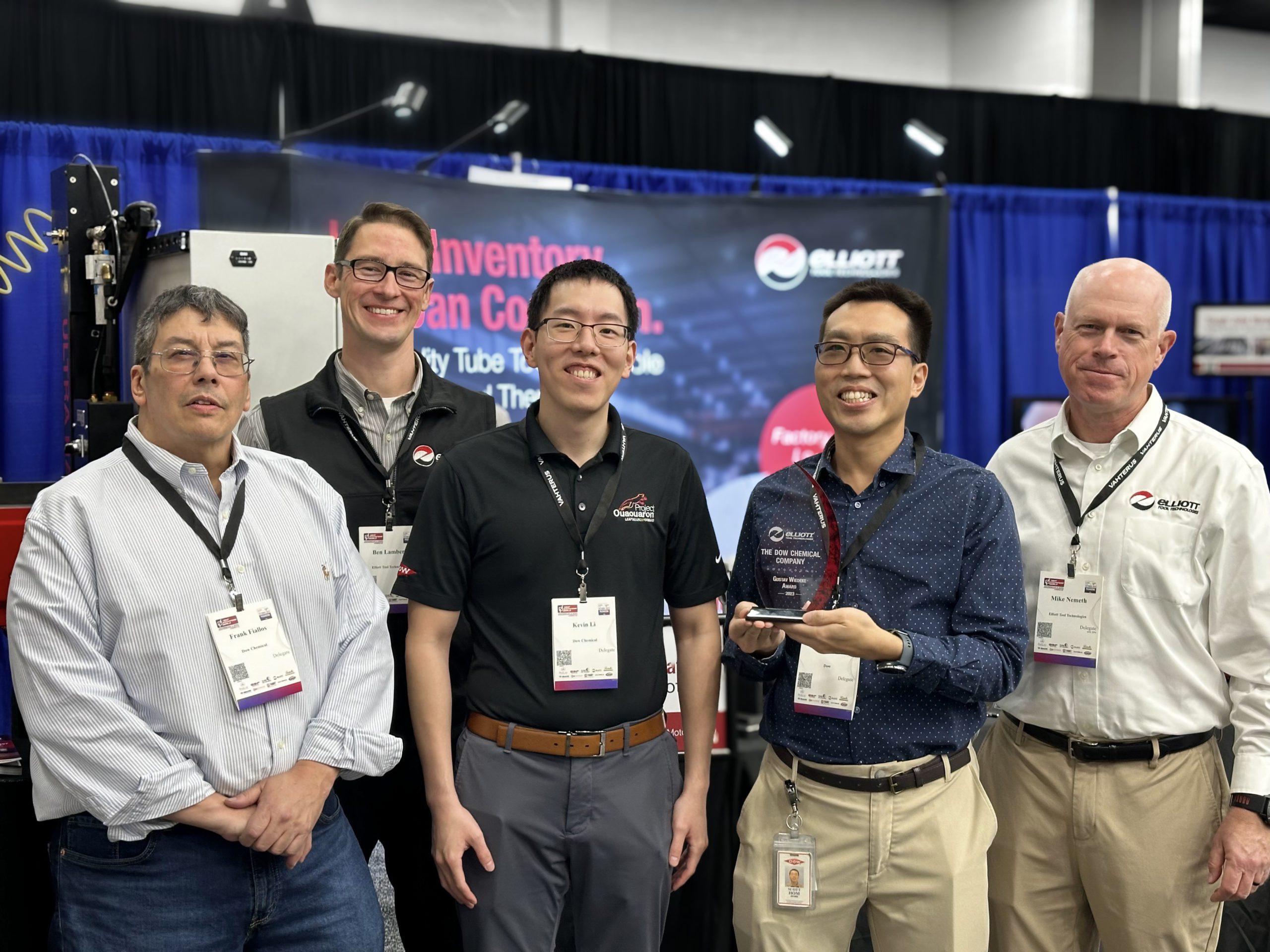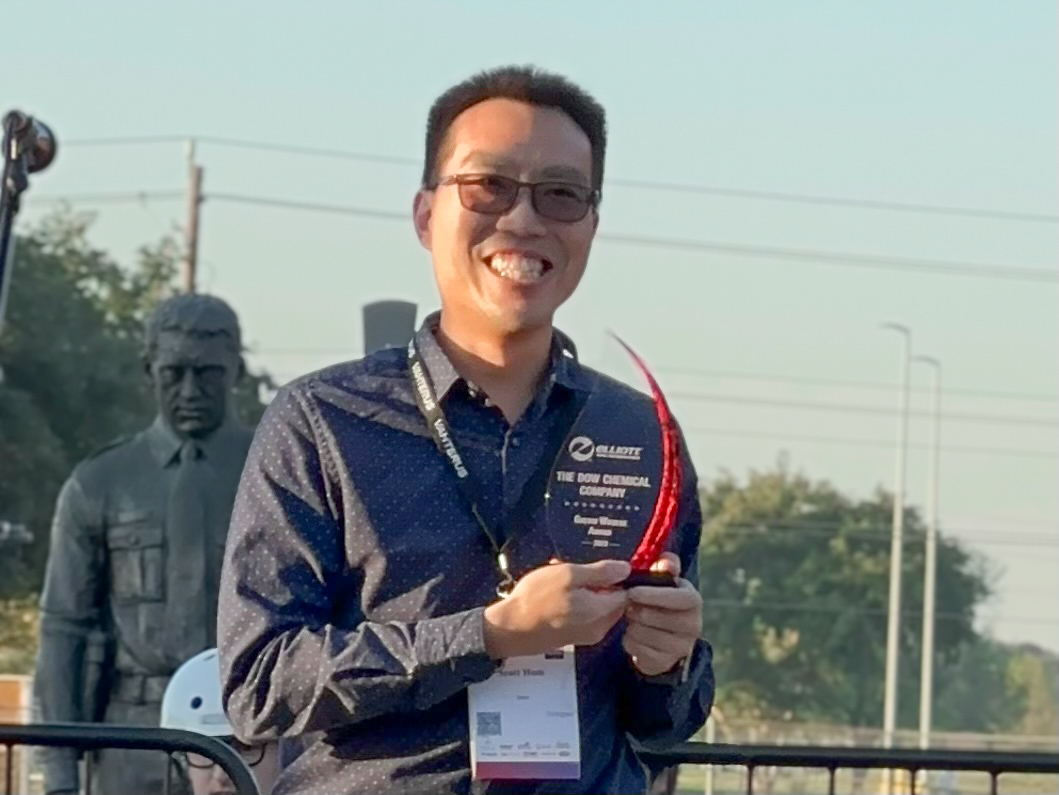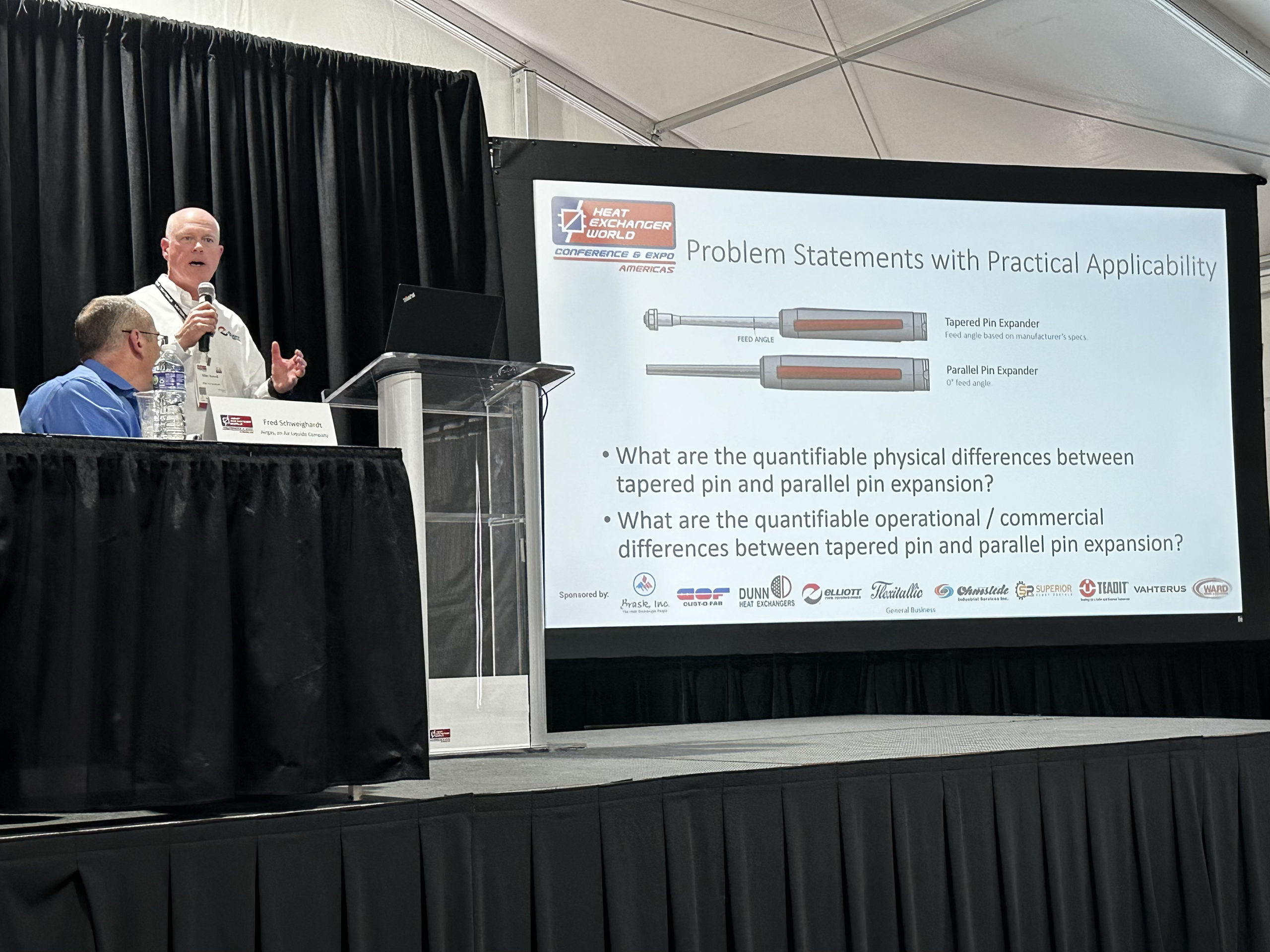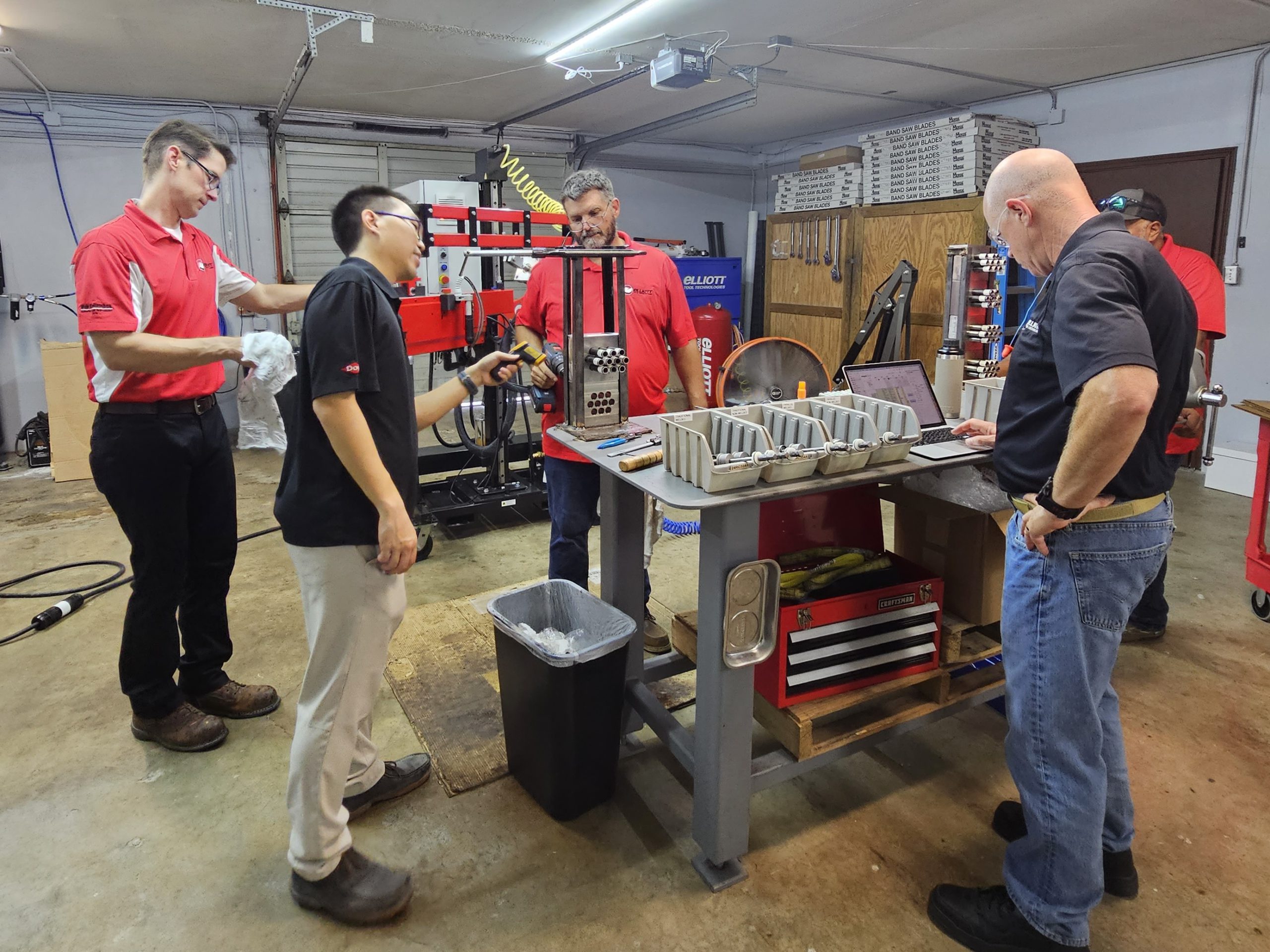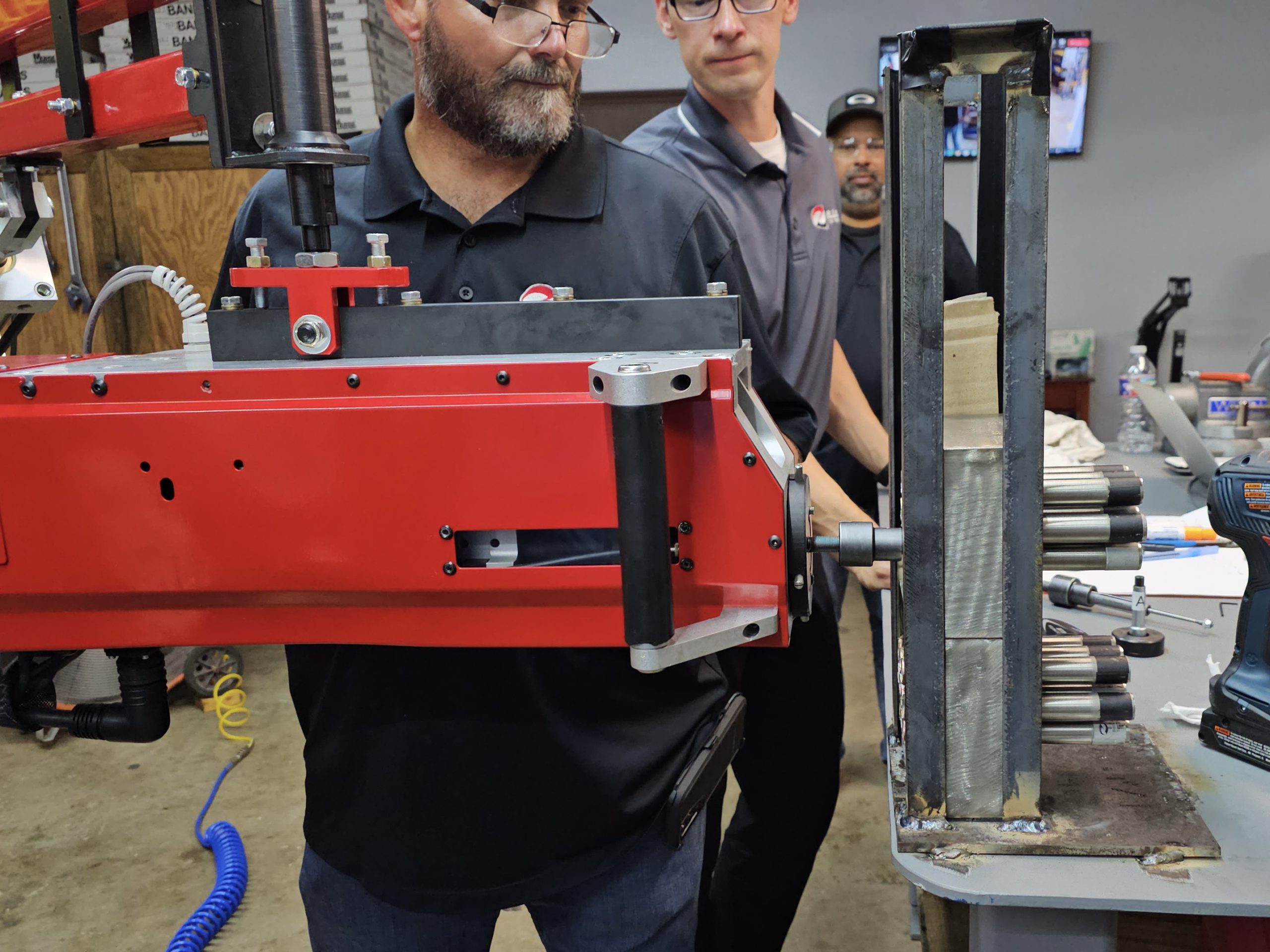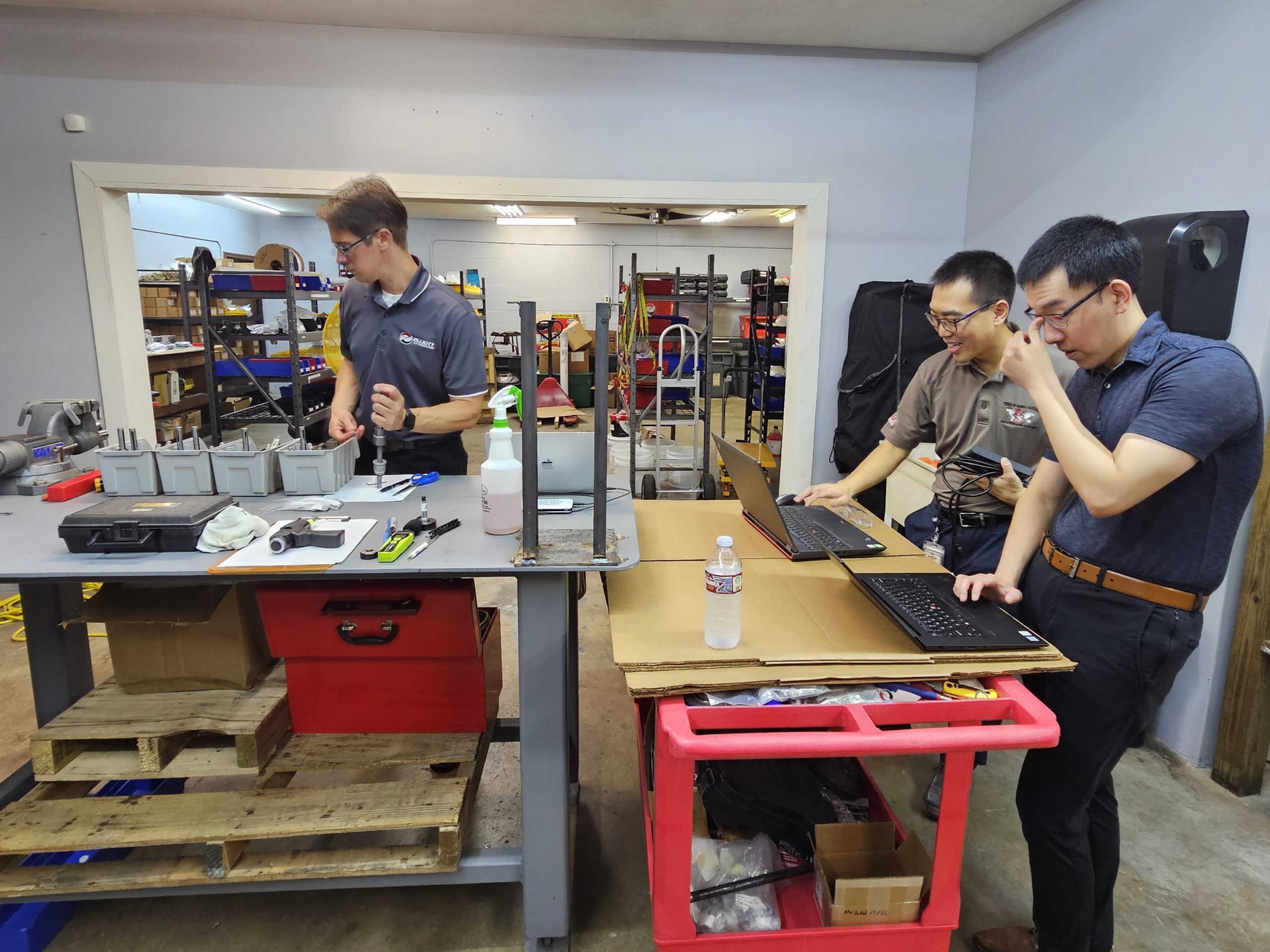 Pictured (Left to Right): Frank Fiallos, The Dow Chemical Company; Ben Lambers, Elliott Tool Technologies; Kevin Li, The Dow Chemical Company; Scott Homs, The Dow Chemical Company; Mike Nemeth, Elliott Tool Technologies