Elliott Announces A New Solution For Expanding Tubes In Air Coolers
New patent pending collar design prevents damage to the plug hole and gasket seat while rolling.
DAYTON, OH – October 24, 2022 – Elliott Tool Technologies, a USA based tube tool manufacturer, announced the launch of a new condenser expander collar design. The air cooler collar ring is designed to prevent costly damage to the plug hole threads and reduce the pressure put on the header box face.
"In this application, the expander collar can be pulled into the plug hole and create added stress to the expander and even the rolling motor," said Brandon Fultz, Application Specialist, Elliott Tool Technologies. "This stress can result in broken tools, as well as the need to re-chase plug hole threads and fix spot facing."
The air cooler collar ring can be added to any 24 Series flush collar expander assembly, allowing for quick and easy set up. Simply slide the ring over the nose of the collar, align the set screw hole, and tighten.
Gathering customer feedback was very important for the project, as it allowed the team to determine the lowest cost solution with minimal changes to the job process. "What's unique about this design is that it's simple and doesn't modify the functionality of the tool," explained Brandon. "Being able to see customers roll tubes in the field and hearing their challenges firsthand gave us the information we needed to design a simple and affordable solution."
For more information or to request a quote, please contact Elliott Tool Technologies at (937) 253-6133, email sales@elliott-tool.com or visit Elliott's website at www.elliott-tool.com.
Elliott Tool Technologies strives to be the industry's leading supplier of "Quality tube tools for an 'I need it yesterday' world." As the original tube tool company since 1892, Elliott is committed to producing a quality product that you can be confident in using time after time. With 24-hour support, Elliott is committed to providing exceptional customer service, emphasizing on-time shipping and reliable stock availability.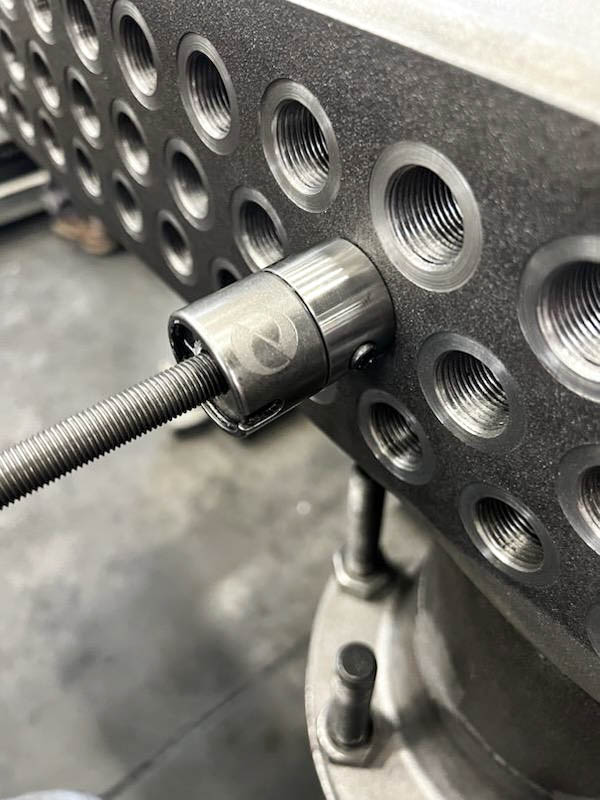 A look at Elliott's new air cooler collar ring in action.