SpeedCut
Tube Bundle Cutter
Cut Tough Jobs Down To Size.
Equipped with a rugged Baldor® Motor and the highly productive Automatic Cutting Force Control, Elliott's SpeedCut is a quick and cost-effective way to cut through tube bundles and shells in a single pass.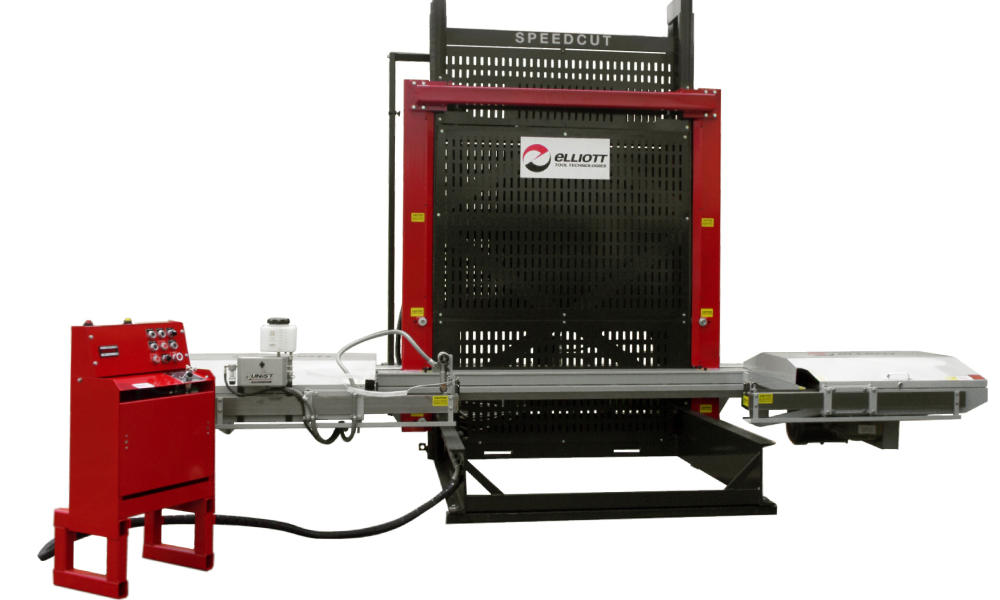 Tube Bundle Sizes: Up to 98.5″ (2.5m) diameter

Automatic Cutting Force Control

Unattended Operation

Safe & Easy To Use

Typical Cutting Time: 20-60 min
Optimized For Productivity
It features a heavy-duty frame and powerful drivetrain to withstand the rigors of a production environment.
Automatic Cutting Force
The Hydraulic Feed Rate Control combined with the Automatic Cutting Force Control optimizes saw Feed while maintaining consistent cutting force. During larger portions of the cutting cycle, the saw feed automatically pauses while maintaining constant cutting force.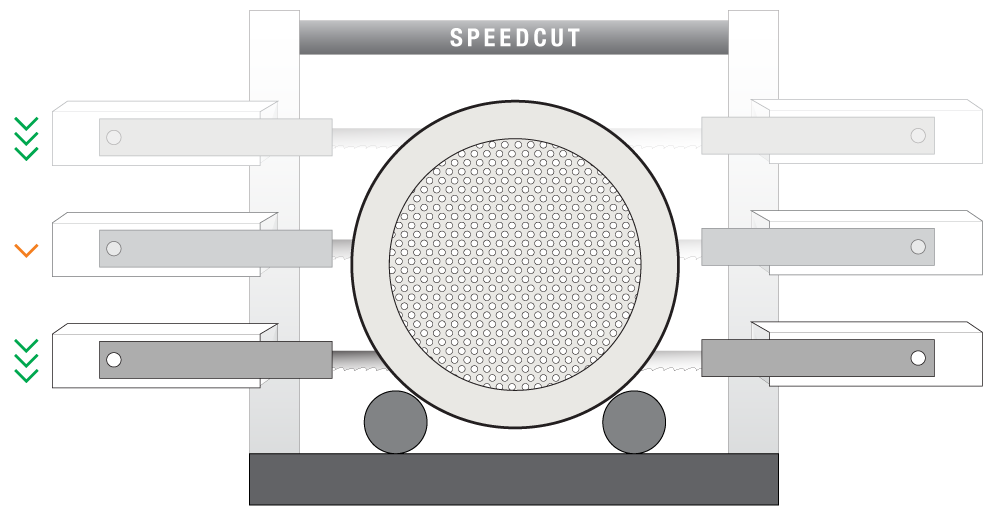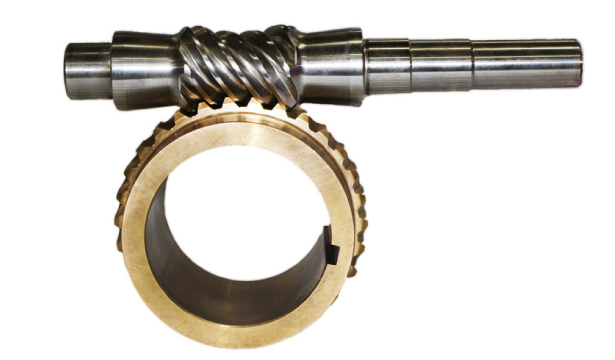 Increased Torque
Heavy Duty Cone Drive® gearbox with powerful Double Enveloping® gearset for increased torque.
Powerful Motor
Up to 10HP (7.4 kW), Baldor® Blade Drive Motor quickly cuts through a wide variety of tough materials.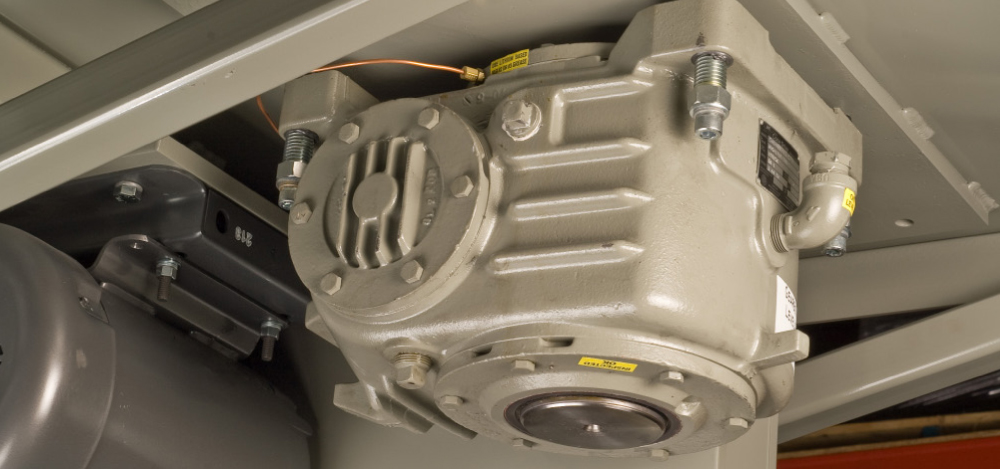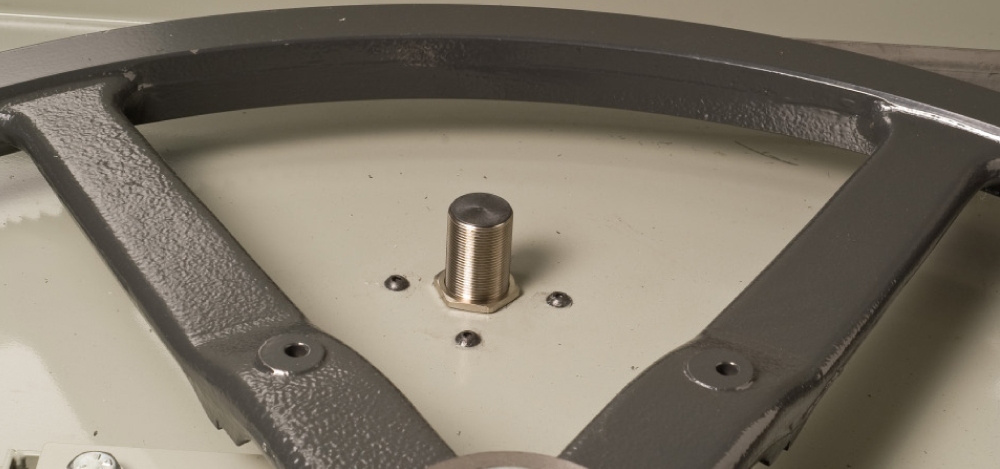 Safe Unattended Operation
Three control systems and Blade Break/Stall Proximity Switch enable safe unattended operation. Should the blad break or stall the system automatically stops the blade.
"…It would take us 2 to 3 days to dismantle heat exchanger tube bundles. Now, we do so in only a few hours, bringing down maintenance costs and safeguarding the health and safety of workers."
"We found the SpeedCut can do the job easily and was easy to set up and operate. Just read the operator's manual and you are good to go. We improved saving time, labor costs and good quality jobs using the SpeedCut..."
"We are confident that we have made a good investment as this machine will reduce our operation cost as it significantly reduces operation time and it is also safe for the use of our operators."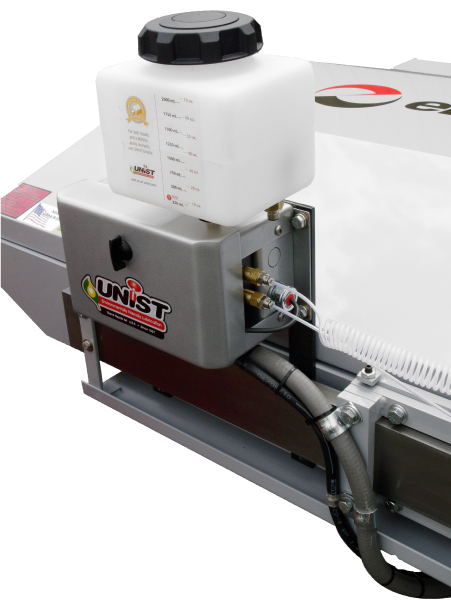 No Messy Lube To Clean
MQL Mist Lubrication System to minimize disposal costs and prolong blade life.
Secures Tube Bundle
Tube Sheet Support Table and Ratchet Straps easily secures the bundle during cutting.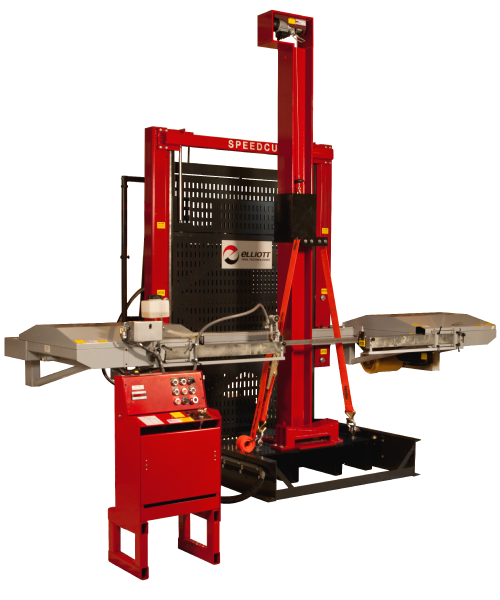 * Image is shown with optional clamp system.
Safe & Convenient
Remote Pedestal Control Console for safety and convenience.
Low Voltage
Low voltage operator controls front mounted and easily accessible to operator.
Easy Maintenance
Hour Meter allows for more precisely scheduled preventative maintenance, which lowers operating costs.
Maintenance Lockout
Protects operators during maintenance by preventing accidental operation.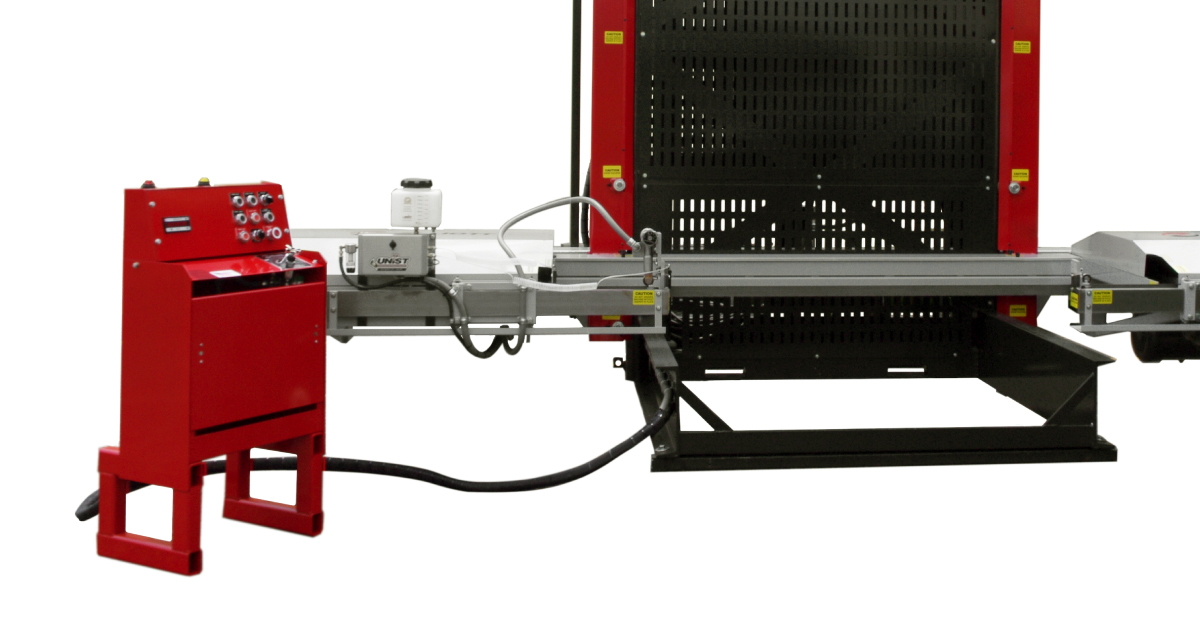 Operator Friendly Controls
Legend plates conveniently available in English, Spanish, or other languages upon request.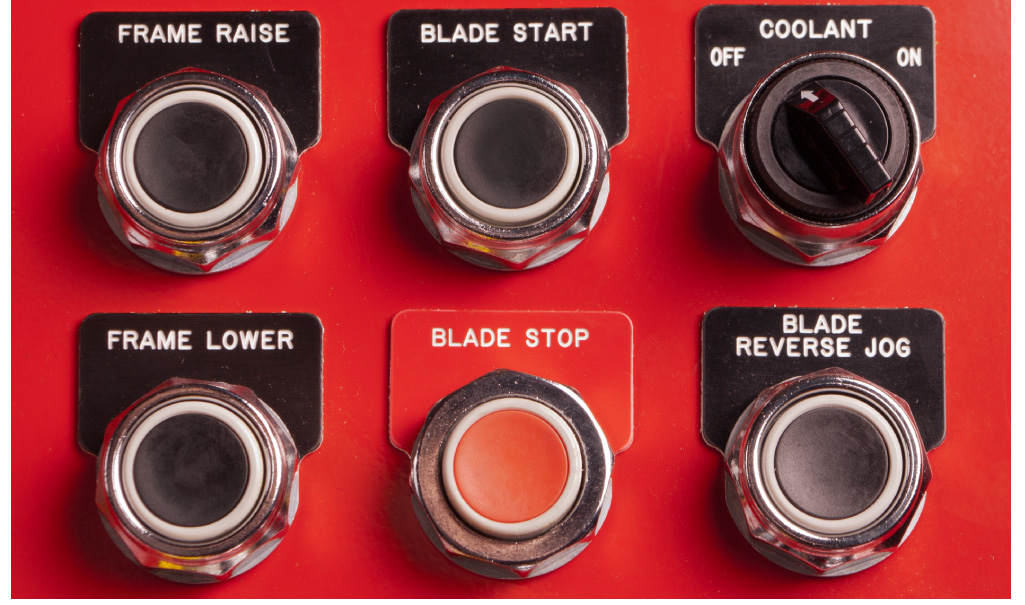 Optional Spares & Accessories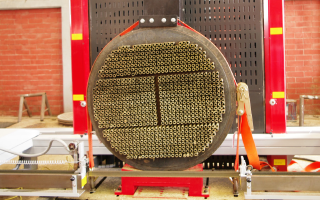 Clamp System
Allows for improved stability of the tube sheet during the sawing process and an added measure of safety for the crew and the machine.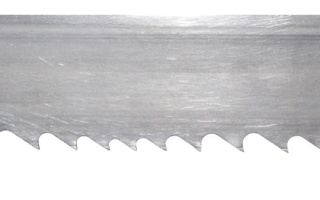 Bi-Metal Bandsaw Blades
Long-life, high quality blades for most materials, including copper, stainless steel and exotic materials.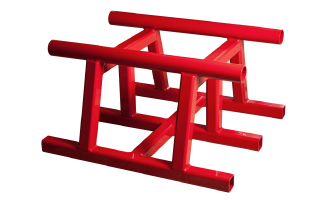 Bundle Support Tables
Provides support for the end of the bundle while the other side is cut.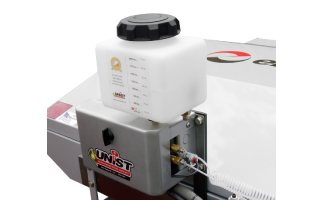 MQL System Lubricant
Specially formulated for use with the SpeedCut.
Recommended Spares Kit
Includes spare maintenance parts for quick replacement and no downtime. Includes: Blade Brushes, Drive Belt, Gear Oil, Bearings, Fuses, Roller Axles, and Roller Supports.