Rapid Hawk
Assisted Tube Rolling System
Uncompromising Consistency With Faster Productivity.
Elliott's Hybrid Series Rapid Hawk is the first of its kind. Offering the speed and productivity of a pneumatic motor with the precision and control of an electronically controlled system. It maximizes productivity by providing best in class cycle times and eliminating costly rework from less precise methods.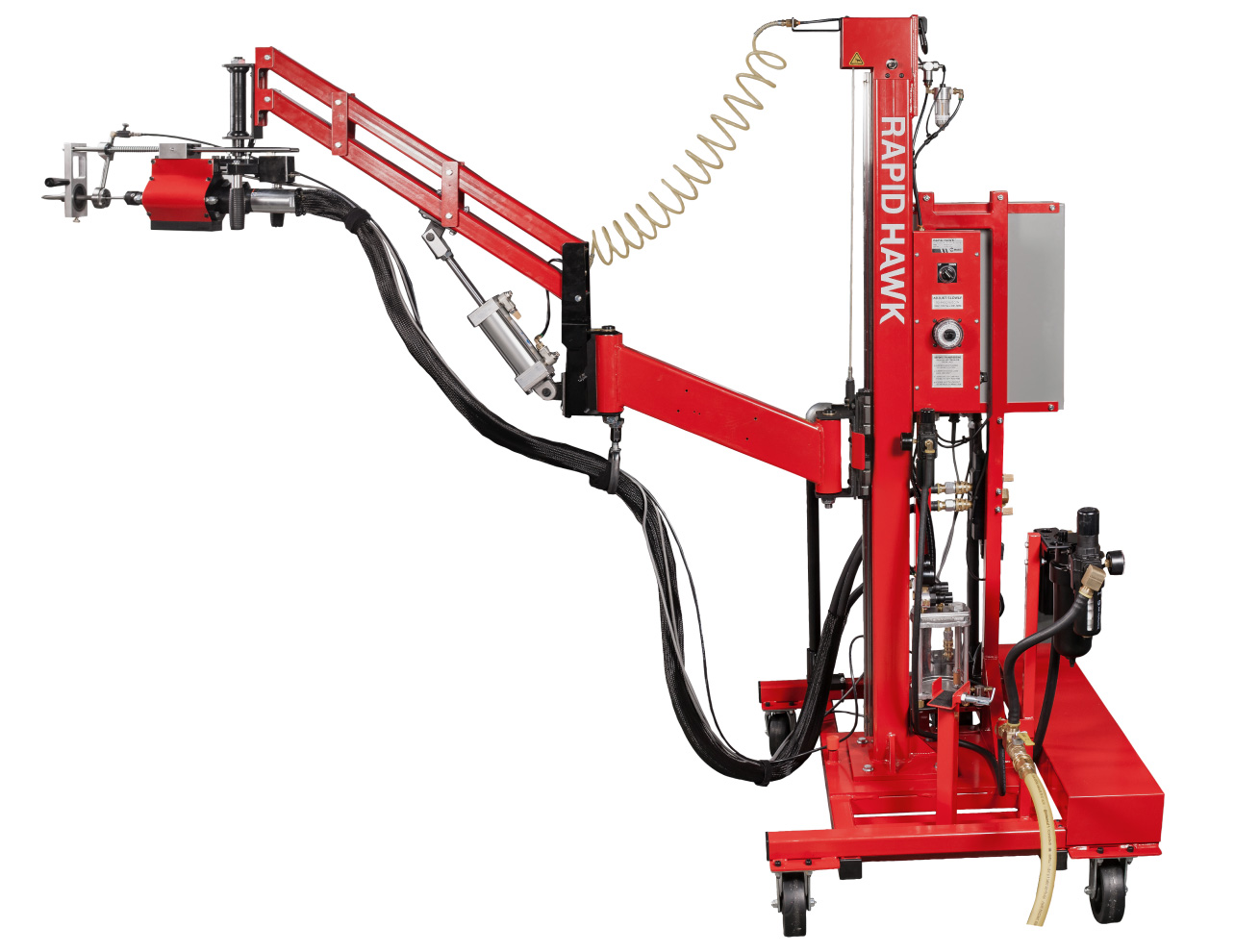 Pneumatic Motor

Direct Torque™ Electric Torque Control

Increased Productivity

Consistent Tube Expansion

Operator Friendly
Increased Productivity
The Hybrid Series takes ergonomics and productivity to a new level with trigger-less operation and auto-cycling. Simply turn the system on and it will start, stop, and reverse without any operator intervention.
Start, Stop, & Reverse Automatically
Auto-Cycling increases speed and precision with a Power Head that runs automatically.

Faster Motor, Same Precise Control
Increase speed with a pneumatic motor and roll each tube to spec with the electronic control system.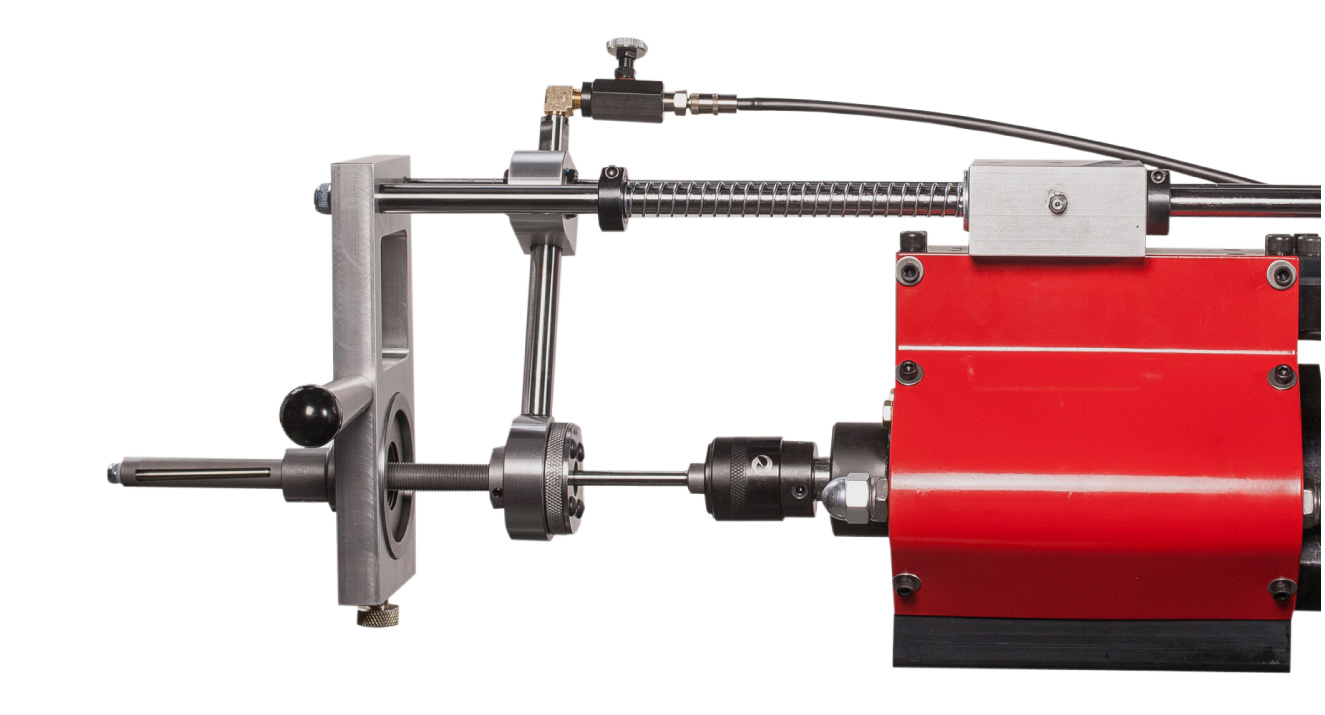 Zero Trigger Cycling
Trigger-less operation increases ergonomics with a simple on/off switch for operation.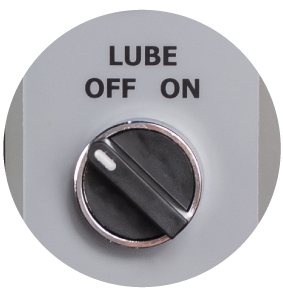 Automatic Tool Lubrication
Through the cage Auto-Lubrication increases tool life by providing automatic expander lubrication exactly where it's needed, through the cage and directly to the rolls & mandrels.
Change Tooling Quickly
Quickly change out Elliott's long-lasting 24 Series Condenser Expanders with the built-in quick change chuck system.
Operator Friendly
Combining a pneumatically driven power head with Elliott's patent pending Direct Torque™ technology, operators simply set a target torque and start rolling.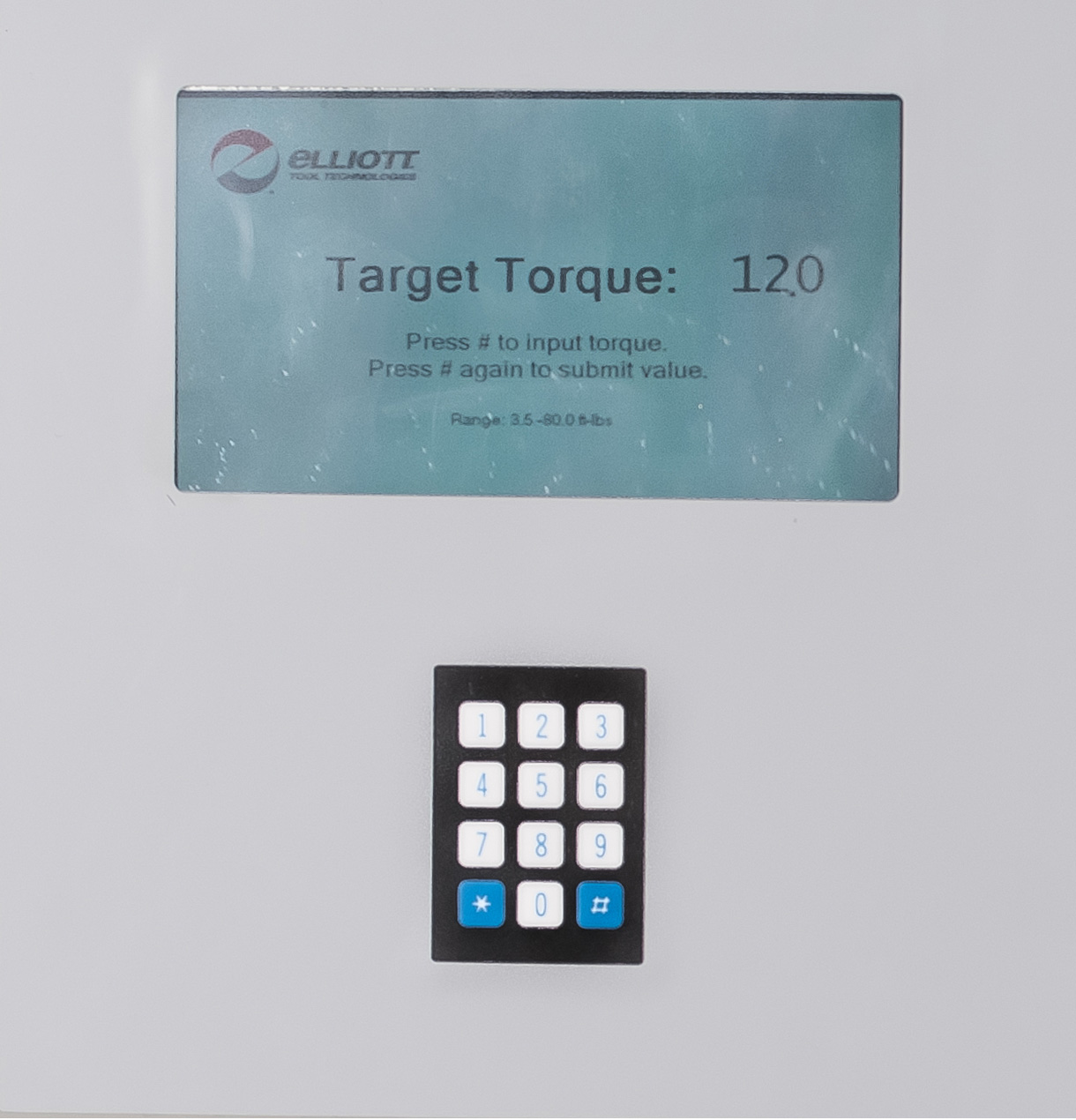 Operator Friendly Controls
User simply sets torque with the easy to use control panel.
Modular Motor System
Quickly change between different motors.
Consistent Tube Expansion
The system monitors torque and provides consistently precise wall reductions for every expansion.
Roll Every Tube To Spec
Direct Torque™ Electric Torque Control measures torque and controls system functions regardless of fluctuations in air supply. Allows you to roll to the target wall reduction each time to eliminate costly re-rolling.
Increase Tool Life
Swivel Mount securely supports the Power Head to ensure expander alignment and increase expander life.
Maintain Tool Alignment
Expander Holder increases tool life and ensures consistently rolled tubes with an expander holder that guides the expander and maintains tool alignment.