Rapid Hawk
Assisted Tube Rolling System

Safe & Ergonomic
The Rapid Hawk's articulated arm supports the weight and absorbs the torque of the rolling motor
using a pneumatic counterbalance, which allows the operator to effortlessly move the motor into position.
Built-In Safety Features

The Articulated Arm protects the operator from the arm suddenly dropping.

Works Great In Small Spaces

The Weighted Pedestal allows for convenient placement in small work spaces.

Supports Tool Weight

Pneumatic Counterbalance decreases operator fatigue by absorbing torque and allowing effortless positioning of the arm & rolling motor.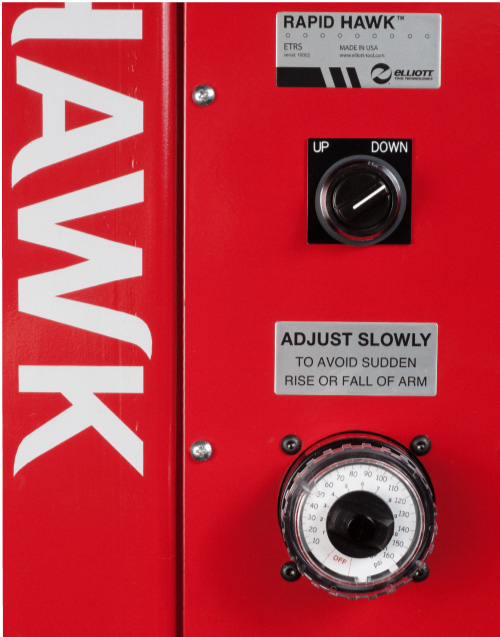 More Reach, Less Re-Adjusting

Large radial reach increases productivity by allowing a large area of tubes to be rolled without re-adjusting the unit.

Effortless Positioning

The Articulated Arm increases operator ergonomics and decreases operator fatigue by supporting tool weight.
Quick & Easy Setup
Ergonomically roll a large area of tubes without readjusting the Rapid Hawk, with its large radial reach. For convenient transportation of the unit, it is equipped with heavy-duty casters, forklift pockets, and a hoist ring.
Get Up & Running Quickly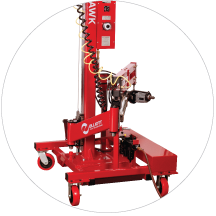 Articulated Arm
Fully assembled articulated arm minimizes setup time by arriving fully assembled.
Easy To Move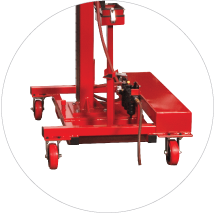 Heavy-Duty
Heavy-duty casters, forklift pockets, and hoist ring, provide a variety of methods to easily move the Rapid Hawk around facilities.
Simple To Setup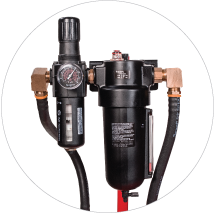 Filter/Regulator & Lubrication
Filter/Regulator & Lubrication allows for simple setup of the Rapid Hawk and decreases maintenance by extending the life of the pneumatic counterbalance and air motor.