Most Secure Method To Plug Leaky Tubes.
Elliott's Mechanical Tube Plugs create a positive mechanical contact seal in excess of 6,500 PSI (448.2 bar), making them ideal for high or medium pressure applications.
Tube Size: 0.410″ to 1.000″ (10.4 to 25.4mm) ID

ASME PCC-2-2015 Compliant

Maximum Pressure: 6,500 PSI

Materials: Brass, Steel, Stainless, Titanium, and more.

Comprehensive Testing and Quality Assurance Standards.

Easy To Install- No Hydraulic Equipment Needed.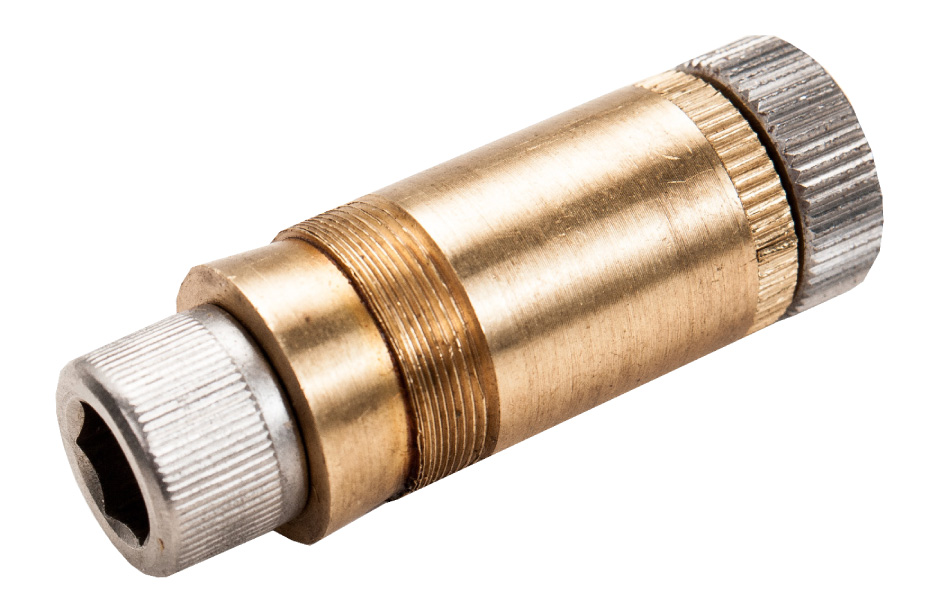 Install And Remove Elliott's Mechanical Tube Plug Quickly & Easily
Available in a wide range of materials to suit your needs.
It is good practice to install plugs that are the same as or a compatible material to the tube being plugged. Elliott's Torq N' Seal Tube Plugs are available in brass, carbon steel, stainless steel, titanium, monel and copper nickel.
Expands In Tube
Can be installed into hard to reach areas.
Peace Of Mind
Most secure method to plug leaky tubes. No welding required.
Low Investment
No expensive capital equipment required.
Protects The Tube Sheet
Wide sealing zone ensures a positive seal with a gradual and symmetrical torque expansion – Eliminates thermal and mechanical shock to the tube sheet.

Quality Assurance
Tested to meet or exceed all of the following industry standards.
Elliott's mechanical plugs creates a positive seal.
Elliott Recommends Venting Your Tube Prior To Plugging.
Elliott recommends puncturing the leaky tube with a One-Revolution Tube Cutter. This will ensure the tube is properly vented prior to plugging.