ELC110220
Electric Torque Controller
Job Setup 2 to 3 Times Faster.
Set-up is easy and two to three times faster, even for inexperienced operators.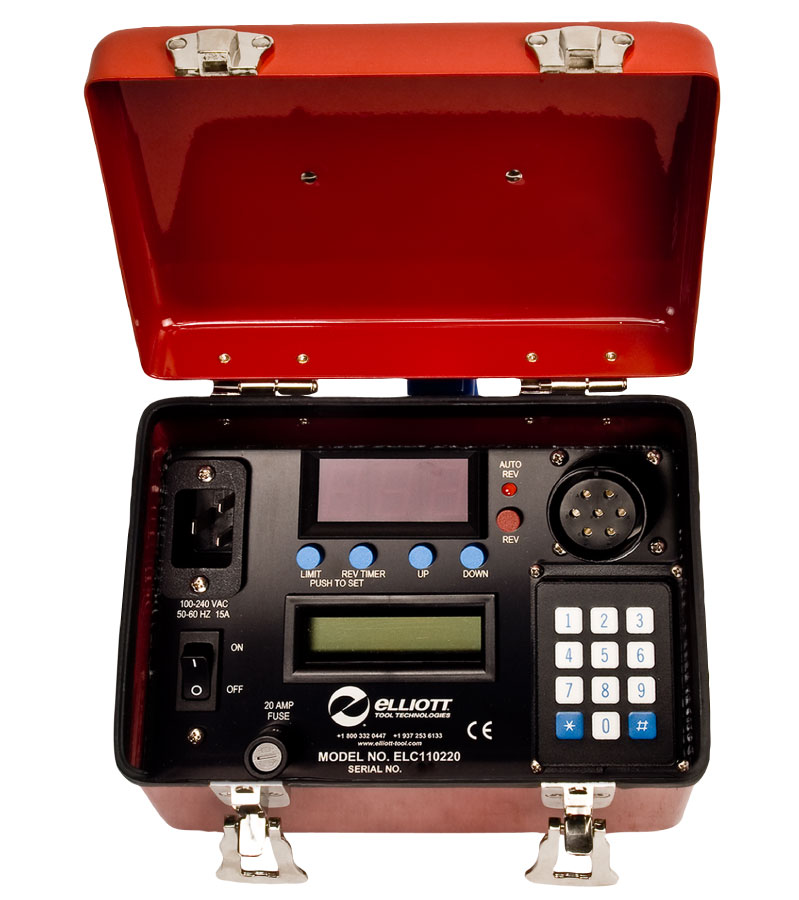 Tube Size: 0.250" to 3.000" (6.35 – 76.2mm)

Voltage: 110V to 240V

Languages: English or Spanish

Compatibility: Elliott's 99 Series Electric Rolling Motors (other electric motors with optional adapters)

Auto-Reverse
Works With A Variety Of Motors
The first torque control with an Embedded Logic Controller that senses and is compatible with both 110V and 220V automatic and manual reverse rolling motors.
Low Investment Cost
A single controller lowers your investment.
Three Setup Modes
Choose from three set-up modes- automatic, assisted, or manual- to suit your rolling needs.
Quality Assurance
The torque controller is CE Mark and UL & RoHS compliant for operator safety.