RECON Series 1500
Vacuum Test Guns
Intelligently design and battle tested for impossible missions.
Take on the mission of quickly and easily finding tube leaks. Utilize the RECON Series and test every tube quickly and efficiently with the most ergonomic test gun on the market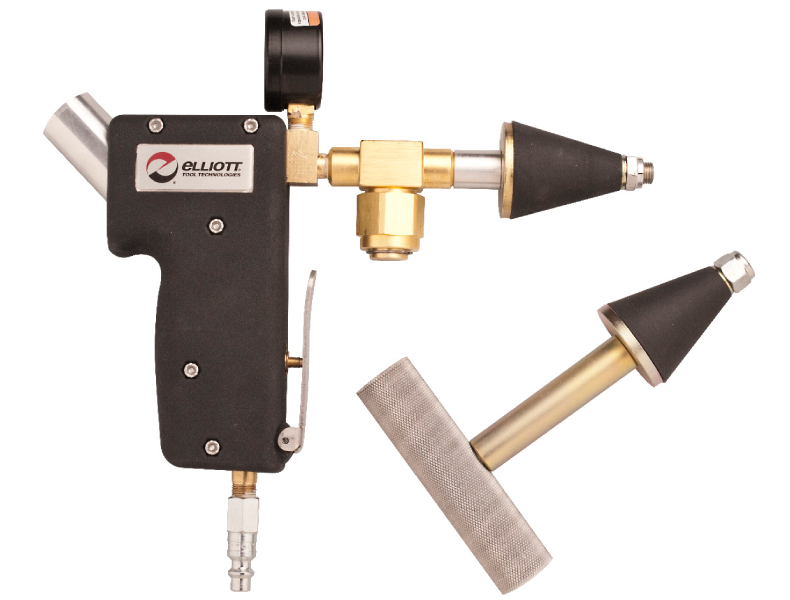 Tube Size: 0.280″ to 2.456″ (7.1 to 62.4mm) ID

Type: Vacuum Test Gun
Find Tube Leaks Quickly & Easily
Safe & Ergonomic
Easy to hold and use with superior grip ergonomics modeled after a leading pistol grip.
Superior Grip
Easy to hold and use with superior grip ergonomics, utilizing a non-slip, wrinkle-coat finish on the handle.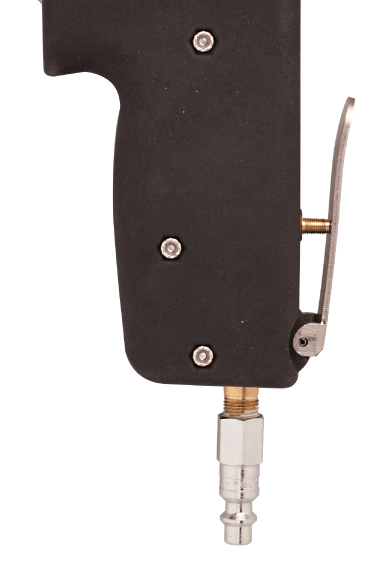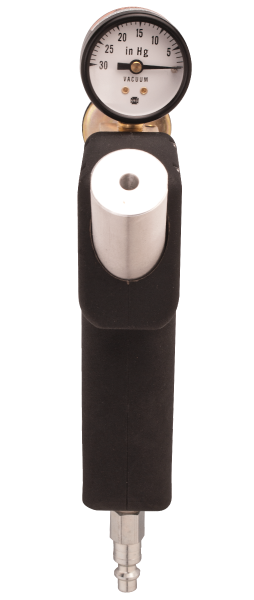 —  1.64″ —
Works Great In Smaller Work Spaces
Easy to use in tight work spaces because of its thin profile.
Increased Productivity
To perform in the toughest working conditions, Elliott's RECON series has been rigorously tested.
Operator Friendly
Reduce operator fatigue and increase efficiency with the lightweight aluminum body.
Works With A Variety Of Sizes
Tapered seal design allows the operator to test a large range of tube IDs without changing seals, washers, or support tube assemblies.
Easy Maintenance
Avoid replacing the entire test gun in the case of damage, with the field replaceable Venturi System. It's quick and easy to replace the filter element that protects the gun from harmful debris.
Long Tool Life
Durable cast aluminum body that protects the working components and a steel gauge body to protect the gauge.