Now Hiring
Precision Metal Finishing Sales Manager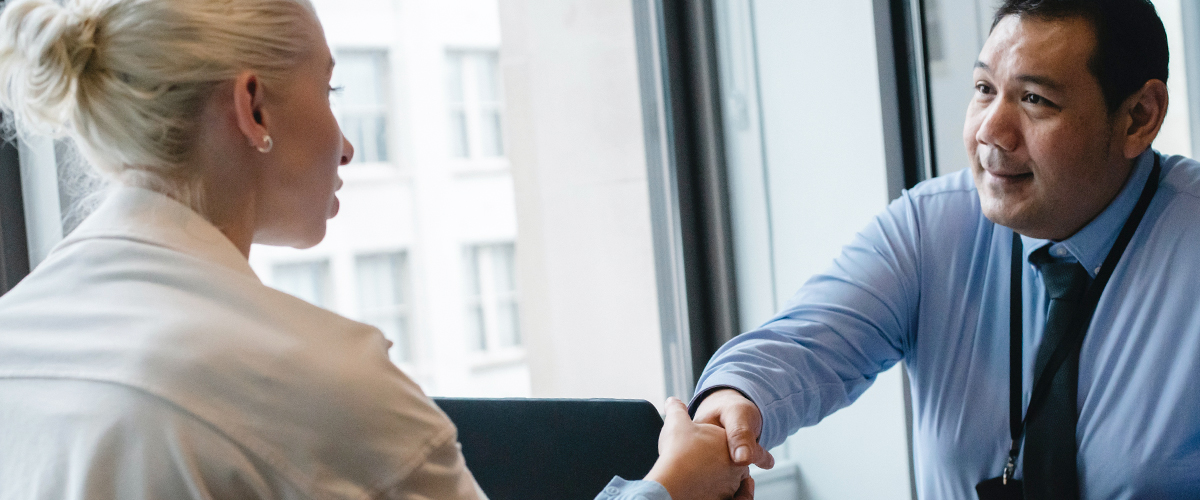 Precision Metal Finishing Sales Manager
Elliott Tool Technologies is seeking a results-oriented Precision Metal Finishing Sales Manager who takes pride in their work and enjoys solving customer challenges in a fast-paced, high energy work environment, and who is looking to further their knowledge and skills.
Why Choose Elliott Tool?
Exciting industry with opportunities for growth.
Comprehensive training and mentorship.
Professional development and continuos learning.
Culture that values integrity, mutual accountability, and work-life balance.
Stable, profitable company with 130+ years of innovation and success.
Average employee tenure of 11 years.
As a Precision Metal Finishing Sales Manager, you'll be:
Setting and tracking sales targets.
Achieving those targets by meeting behavior and outcome goals in line with world-class training, sales systems, and techniques.
Driving sales growth by winning enterprise and key accounts.
Recruiting, onboarding, and managing sales channels.
Working cross-functionally with others to solve customer challenges.
Leading customer retention and customer referral actions.
What's a typical day like?:
Imagine being equipped with world-class training and sales systems and backed by a team that truly provides the best quality and service in the industry! You can focus on winning new accounts and recruiting and managing new sales channels while the rest of your sales team focuses on the urgent day-to-day sales transactions. As a Precision Metal Finishing Sales Manager, your focus will be on driving business growth, foreign strategic relationships with channel partners, and expanding our market reach. You are empowered to operate on a longer-term strategic timeline, and each successful day contributes to a rewarding outcome. Here's a peek into what a typical day might look like for you.
Utilizing our state-of-the-art CRM, you'll have your daily dashboard lined up with the most promising sales opportunities. Today, you're focused on expanding our footprint within a large enterprise client. We've already sucked contracts at two of their locations and you're deploying your networking skills to identify opportunities at their remaining three sites. By day's end, you've connected with the General Manger of one site and set the stage for a comprehensive discussion at their upcoming management meeting in a month.
You other primary task is scouting for the right sales channel partner to penetrate an untapped market. You have five potential partners in mind and are initiating dialogues with them to gauge mutual compatibility. By the close of the day, two potential partners have shown promising potential, warranting further discussions. You agree on a timeline and an agenda to conduct detailed evaluations during your upcoming market visit.
As you reach the end of your quarter, your strategic efforts have paid off. Your involvement in the account executive meeting with the new client yielded a deeper understanding of their challenges, enabling you to devise a compelling proposal – and you've secured a $50,000 account! Your meetings with potential channel partners have identified one with a specific alignment, although there's more work to be done to finalize the partnership. Nonetheless, you're confident that a successful selection should drive an additional $300,000 in sales over the next year!
This is the life of a Precision Metal Finishing Sales Manager at Elliott Tool Technologies – where every day presents an opportunity to strategize, innovate, and drive growth. Every quarter brings a new chapter of success in your sales career, backed by a team that values quality and service above all.
Every day you will be doing work that really matters.  You will be helping customers solve their business challenges.  You will have an opportunity to do your best work and make a real impact. 
We are looking for a Precision Metal Finishing Sales Manager. Do you have what it takes?
Goal-Oriented: You excel at setting goals, tracking them, and achieving consistent results.
Reliable and Ambitious: Self-motivated and diligent, you deliver on promises and relentlessly pursue growth.
Sales Enthusiast: Your passion for sales is backed by a disciplined adherence to proven sales processes.
Business Hunter: The thrill of winning new business energizes you, and you're adept at various prospecting techniques, including cold calling.
Team Player: Confidence and humility are in your nature , and self-promotion isn't your style.
Eager Learner: Open to learning and improvement, you're ready to absorb and apply new techniques to elevate your performance.
Skilled Mentor: Beyond learning, you possess the ability to teach and coach others, helping elevate the entire team.
Locally Based: You reside within a sustainable commute to Dayton, OH.
Willing To Travel: Comfortable with up to 30% travel with some international.
Apply Now
If you see yourself in this description, you might just be the Precision Metal Finishing Sales Manager we're looking for. Join us in shaping the future of Precision Metal Finishing at Elliott Tool Technologies.
Please reach out via LinkedIn or by emailing your resume with contact information to careers@elliott-tool.com. We'd love to connect with you.