Now Hiring
Assembly Support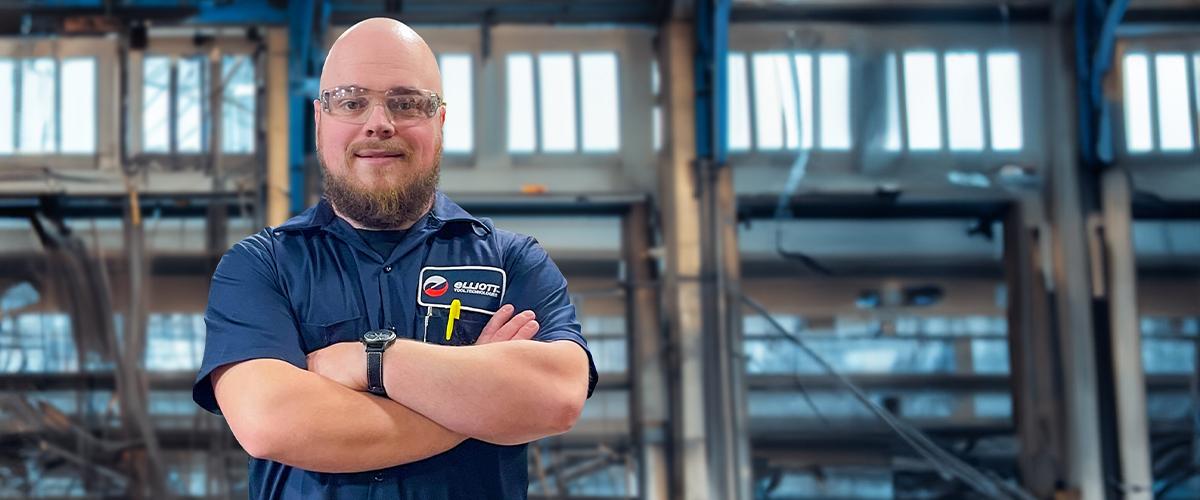 Assembly Support
Elliott Tool Technologies is looking for a mechanically inclined Assembly Support Associate who takes pride in their work and enjoys solving customer challenges in a fast-paced, high energy work environment, and who is looking to further their knowledge and skills.
Why Choose Elliott?
Exciting industry with opportunities for growth
Comprehensive training and mentorship
Professional development and continuous learning
Culture that values integrity, mutual accountability, and work-life balance
Stable, profitable company with 130+ years of innovation and success
Average employee tenure of 11 years
As Assembly Support, you'll be:
Marking products for identification
Surface finishing, including tumbling, media blast and polishing of parts
Assisting Assembly in building products
Completing base component assemblies
Assisting Product Support in refurbishing rental products
Inspecting and measuring parts to work order specification
Cross-training and performing other duties as assigned
What's a typical day like?
Imagine a customer who needs quality specialty tooling and equipment to complete a job. They needed the parts yesterday. The customer is asking Sales if we can expedite the order and deliver it same day. If they can't get the tooling and equipment they need, they will lose a lot of money.
Inside Sales reaches out to Operations, and the Scheduling Manager notices that we have the parts in stock to build the tools. The Scheduling Manager approaches the Quality Manager and asks if we can build 10 tools before the UPS pickup deadline today.
It's 4pm. UPS picks up at 5pm. The Quality Manager approaches you, the Assembly Support with the request. You have 1 hour to build the 10 tools correctly. You have 3 other orders that need to be completed today. Can you deliver?
You work with another team member and determine what needs to be done. You read the assembly blueprint, locate the parts and begin to assemble the tools. Your partner takes on the other work orders. You complete the assembly within 30 minutes and move the tools to receiving inspection. The tools are inspected and handed off to Shipping for packaging. The tools ship out on-time.
The customer is so impressed with the quality of the tooling and the service they received they begin referring their co-workers from other locations to buy from us which leads to new opportunities.
We are looking for an Assembly Support Associate. Do you have what it takes?
Basic Qualifications
Education: A High School Degree or equivalent
Tech-Savvy: Proficient with PCs
Valid Ohio Driver's License
Forklift certification preferred but not required
Locally Based: You live within a 45-minute commute of our Dayton, Ohio location
Skills/Behaviors
Attention to detail
Mechanical aptitude and problem-solving ability
Effective communication skills
Self-starter– takes initiative with good task focus
Process driven but adaptable when change is needed
Sense of urgency and customer focus, but safety conscious
Physical Demands
Prolonged periods of walking, standing, sitting, bending, stooping and kneeling
Dexterity to handle small and large objects and tools
Ability to lift and carry up to 50 lbs. unassisted and handle inventory up to 150lbs with equipment
Teamwork
Works well with others, trustworthy
Flexible and willing to work overtime, weekends and on-call as needed
If you take pride in your work and enjoy solving customer challenges in a fast-paced, high energy work environment, and looking to further your knowledge and skills, then let's have a conversation. We'll keep it confidential.
Please reach out via LinkedIn or by emailing your resume with contact information to careers@elliott-tool.com. We'd love to connect with you.