Now Hiring
Application Specialist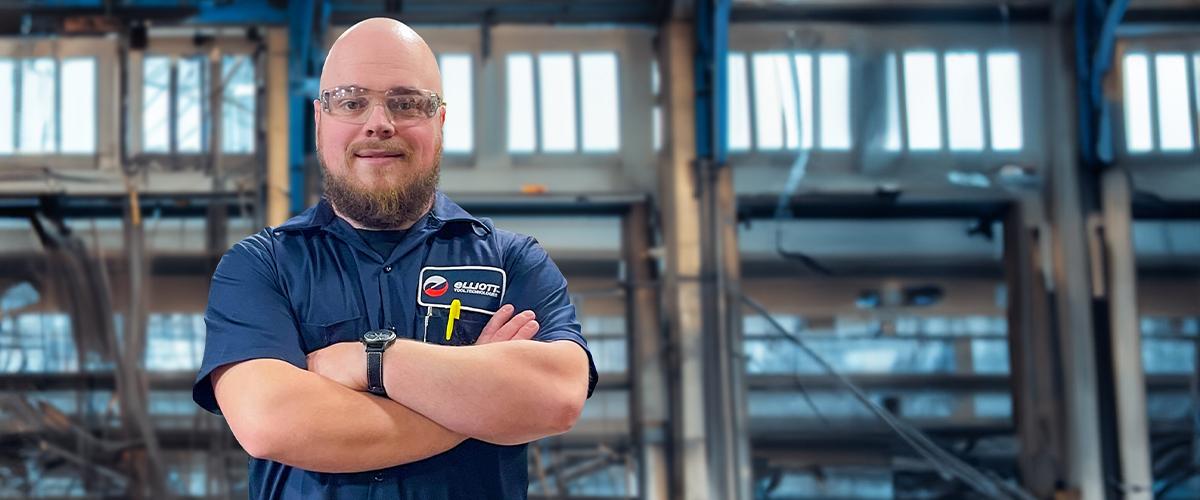 Application Specialist
Elliott Tool Technologies is looking for an Application Specialist who can provide Tier II product and application training and support for our external and internal customers.
Why Choose Elliott?
Exciting industry with opportunities for growth.
Comprehensive training and mentorship.
Professional development and continuous learning.
Culture that values integrity, mutual accountability, and work-life balance.
Stable, profitable company with 130+ years of innovation and success.
Average employee tenure of 11 years.
As the Application Specialist, you'll be:
Providing product, application, and technical support to solve customer challenges at a profit.
Traveling up to 20% to customer sites to commission new equipment, train customers, or provide field warranty support.
Managing "Voice Of Customer" cases and leading continuous improvement efforts with other team members to resolve customer challenges.
Partnering with Sales team members to recruit and manage beta test sites.
Collaborating with our Marketing and Engineering team members to develop and trial new products at beta test sites.
Facilitating product and application training for Elliott team members and customers, and developing new content as needed.
What's a typical day like?
Your day starts at Elliott Tool Technologies, where you are the go-to Application Specialist for Precision Metal Finishing. Upon arrival, you find your co-worker in the midst of preparing a quote for a customer interested in a specialized metal burnishing solution. However, they have run into specific questions about the product application and support. They need your technical expertise.
You dive into the dialogue with the customer, bringing your knowledge of CNC machining processes, tool selection, and optimization strategies to the table. They need to perform a particular metal burnishing operation, and they're unsure about the right tools and fixtures. Drawing upon your experience, you explain the factors you would consider, such as the type of metal, the specific operation, and the desired outcome.
You suggest a range of appropriate burnishing tools from Elliott's line-up, taking the time to elaborate on why these are the best choices for their unique requirements. Your explanation not only builds the customer's confidence but also helps your colleague finalize the quote accurately.
Upon further discussion, the customer places a sizable order, not only for the tools but also for a training session. You seamlessly transition from the technical consultation to arranging the training at the customer's location. You also make a mental note to include the recent tool selection discussion in the upcoming training for the new Elliott team members.
After the call, you start reviewing training materials for an upcoming product and application training session intended for new Elliott team members. You confirm with Marketing that the materials will be ready on time. Then you head over to Elliott Tool's Solution Center to initiate set-up for the practical component of the training program.
In the Sales Team meeting the next morning, the Area Sales Manager provides an update on the referral they received from the customer you assisted the prior day. According to the ASM, this is a significant sales opportunity, and a follow-up qualification call has been scheduled with a decision-maker. They would like you to participate in the call to provide technical support, given your in-depth knowledge of the metal burnishing process and solutions.
Every day you will be doing work that really matters.  You will be helping customers solve their business challenges.  You will have an opportunity to do your best work and make a real impact. 
We are looking for an Application Specialist. Do you have what it takes?
You are self-motivated, diligent, passionate about work, and always looking for more. You seek ownership, accountability and take responsibility for your actions.
You are a team player. You are others-centered. You are teachable, coachable. You are confident but you don't promote yourself. You are able to teach and coach others.
You are emotionally intelligent. You have mutual respect with your peers. You have good judgment about other people. You interact appropriately with others. You are aware of the impact of your words and actions.
You have CNC machining experience and are an effective problem solver. You are curious, listen well, and use critical thinking to identify and solve the main issue.
You live within a 45-minute commute of Dayton, OH.
Let's talk. If you are passionate about work and solving customer challenges in a fastpaced, high energy work environment, and looking to further your knowledge and skills, then let's have a conversation. We'll keep it confidential.
Please reach out via LinkedIn or by emailing your resume with contact information to careers@elliott-tool.com. We'd love to connect with you.