More Accurate Than Common 2 Point Calipers.
Elliott's Tube Hole Gauges make it easy to accurately measure tube IDs and tube sheet holes found in vessels.
Tube Size: 0.375″ to 2.000″ (9.5 – 50.8mm) OD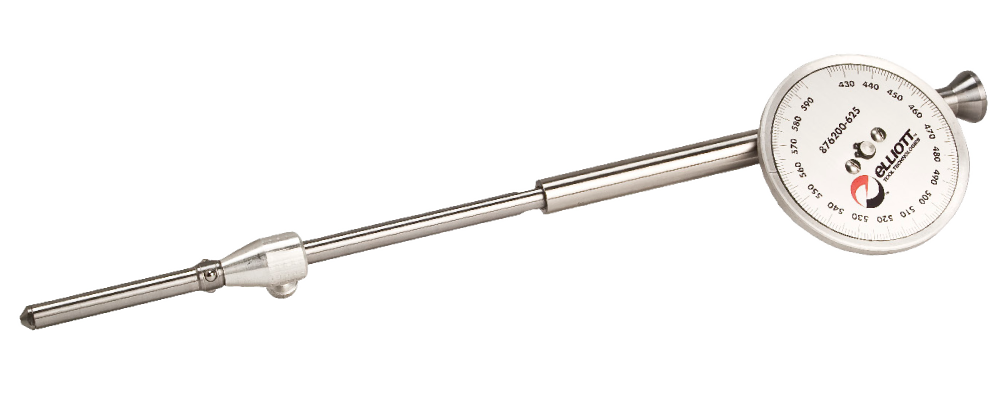 3 Point Contact Measures Where The Actual Rolling Will Occur.
Simply insert the tube gauge in the tube or tube sheet hole and use the three point ball contact to obtain an accurate measurement.
Economical Solution
More economical and rugged than electronic gauges.
Easy To Use
Easy to calibrate in the field so accuracy is maintained.
Reversible Dial
Large, reversible dial face for easily measuring in inches and metric.