The Best Value Spear On The Market.
Innovative design means the best tool life possible at a competitive price.

Tube Size: 0.625" to 2.000" (15.9 – 50.8mm) OD

Type: Tube Spear
Used In A Wide Range Of Applications
Elliott's TT Spears are used with the Elliott Tube Tugger or Super Tube Tugger to successfully pull tubes in chillers, heat exchangers, condensers, fin fan coolers, and boilers.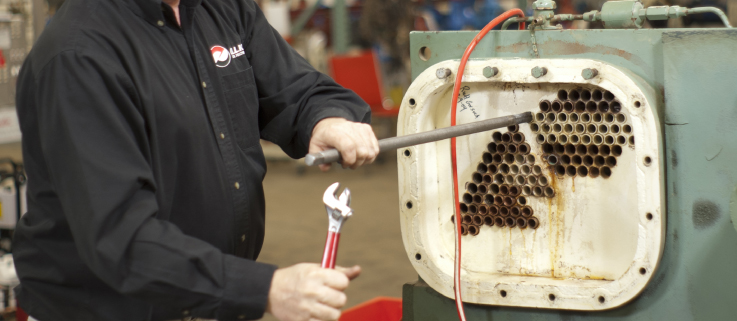 Easy To Use
Simply size the spear, apply spear lubricant on the pulling teeth, set the spear with a hand ratchet or impact wrench, and then employ the Stub Tugger or Manual Puller to successfully remove the tube.
Standard & Long Reaches
Reduce tooling costs with an innovative design that withstands significantly more force than other spears.
Increase Tool Life
Engineered design lowers the chance that the gripping end of the spear will break off in the tube, saving time, money and hassle.