The Pre-Expansion Guide: How To Get The Best Tube Expansion
It's no secret that tube leaks or failing hydro is a huge headache for organizations. When it comes to tube installation, proper expansion can be the difference between an expensive repair bill and a long-lasting vessel. In this article, we'll explore the fundamental steps that should take place before tube expanding to ensure you get the best results. We'll also look at some tools you need to complete the job safely and efficiently.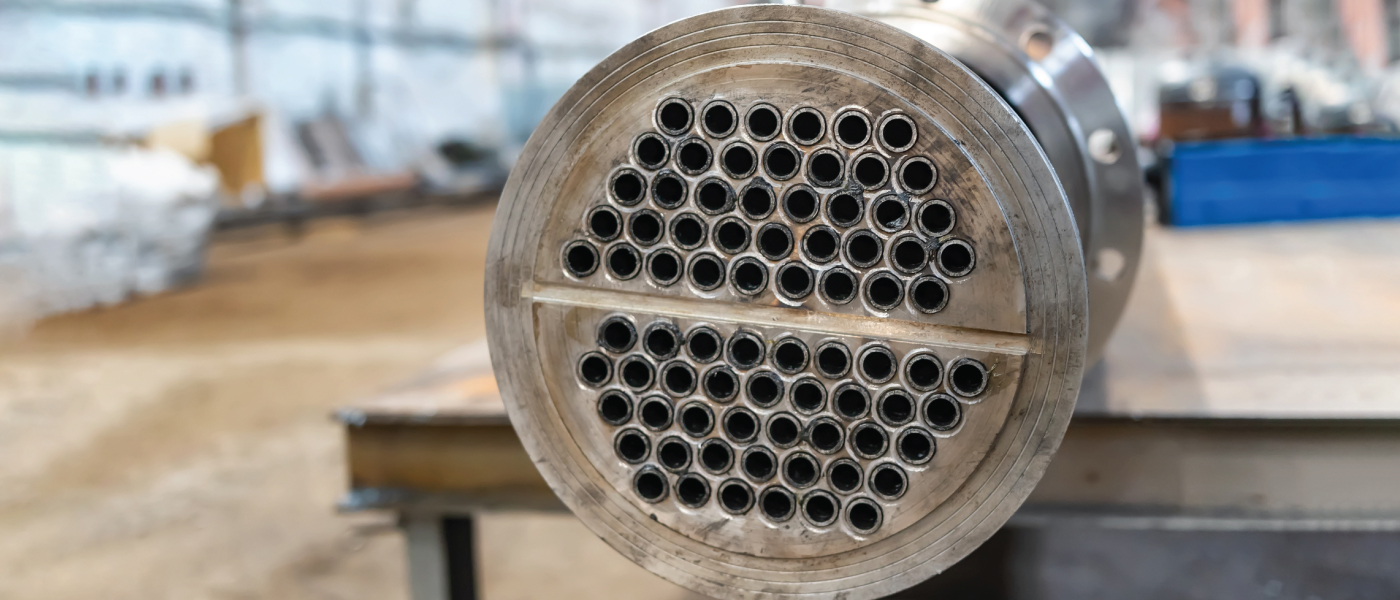 Preparation of Tube Sheet Holes
Heat exchangers & Condensers
When working in a heat exchanger or condenser, the tube sheet holes will need to be prepped prior to expansion.
Drill and ream tube sheet holes to TEMA or ASME codes.
Ensure the tube sheet material and ligaments are adequate for a secure and permanent tube to joint.
If applicable, use a sizing or burnishing tool to ensure that the tube hole has a smooth finish. The ligament's tensile strength will increase as well.
The tube's joint strength is determined by the type of serrations or grooves used. When retubing, cleaning out any metal or foreign material from the grooves is critical.
Boiler Drums, Tube Sheets, & Headers
Although similar to the preparation of tube sheet holes in heat exchangers, there are a few differences when working with a boiler drum or tube sheet.
Tube holes should be drilled or reamed to comply with API, ASME, or National Board Inspection Code
It's critical to avoid longitudinal scratches or cracks in the tube seat during this procedure.
Pre-rolling of tube holes is necessary in cases where out-of-roundness is severe.
Before tubes are inserted, clean the tube walls and grooves in the tube walls down to the bare metal. Oil, grease, rust, or dirt from outside should all be removed.
After tube holes have been prepared, they're often coated with a rust prevention compound. Before inserting tubes it's important that any traces of coating be removed. Additionally, it's important that all tube ends are clear of any foreign material or chips, as this can damage the tube seat and cause issues later.
What Tools Will Be Required Prior To Expansion?
The tooling below is to assist with the installation, measuring, cleaning, and grooving of the tube sheet and tube ends prior to expansion. Depending on the application, all or some of these would be recommended to ensure that you get the best mechanical tube to tube sheet joint.
Tube Hole Gauges
Tube hole gauges allow you to accurately measure tube IDs and tube sheet holes, ensuring that the properly sized tooling is being used for the job. Using the right tooling will improve the quality of the expansion and be sure the vessel is built to the right design standards.
Tube Sheet Hole Brush
Prior to rolling, it's important that tube hole surfaces and cleaned and checked for scratches. Tube sheet hole brushes can be used to clean the ID by removing dirt and deposits, minimizing the possibility of leak paths during expansion.
Grooving / Serrating Tool
Grooving (serrating tools) can be used with milling or drilling equipment to prepare tube sheet holes. These tools produce uniform diameter and groove depths in the tube sheet hole, providing more surface area for the expanded tube.
Tube Pilots / Guides
Tube Pilots are used to guide new tubes through tube sheets and tube sheet support plates, often found in heat exchangers or surface condensers. The tube guide head has a shoulder for the tube to rest against, preventing it from being bent as the guide passes through the support plates.
Overall, it's important that the above steps are taken prior to expansion to get the best results. If the pre-expansion process is not done properly, there is chance that tubes can form a leak path, resulting in extra time and money spent on rework.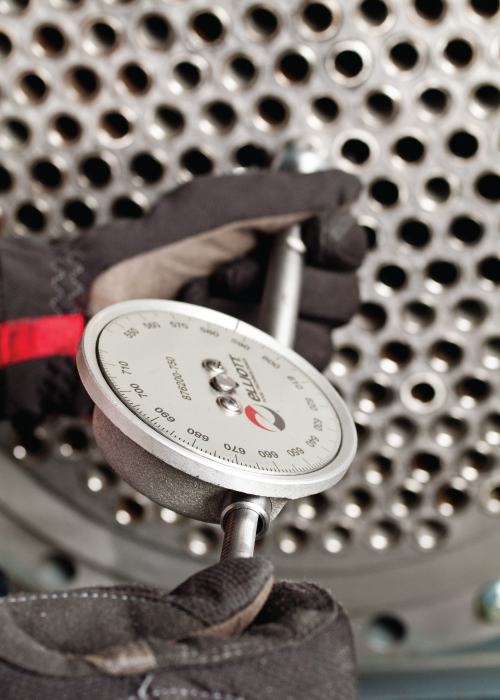 Find Your Tube Expansion Tools At Elliott Tool Technologies
If you're looking for quality tube expansion tools, look no further than Elliott Tool Technologies. We offer all the tools you need for tube expansion in heat exchangers and boilers. Our team represents 125 years of manufacturing, sales, and engineering experience.
Whether you're looking for tube installation tools or for other tube tool maintenance products, we've got a wide catalog for you to choose from. Don't hesitate to get in touch with one of our representatives. We'll help you find what you need to keep your business running smoothly.