Now Hiring
Product Design Engineer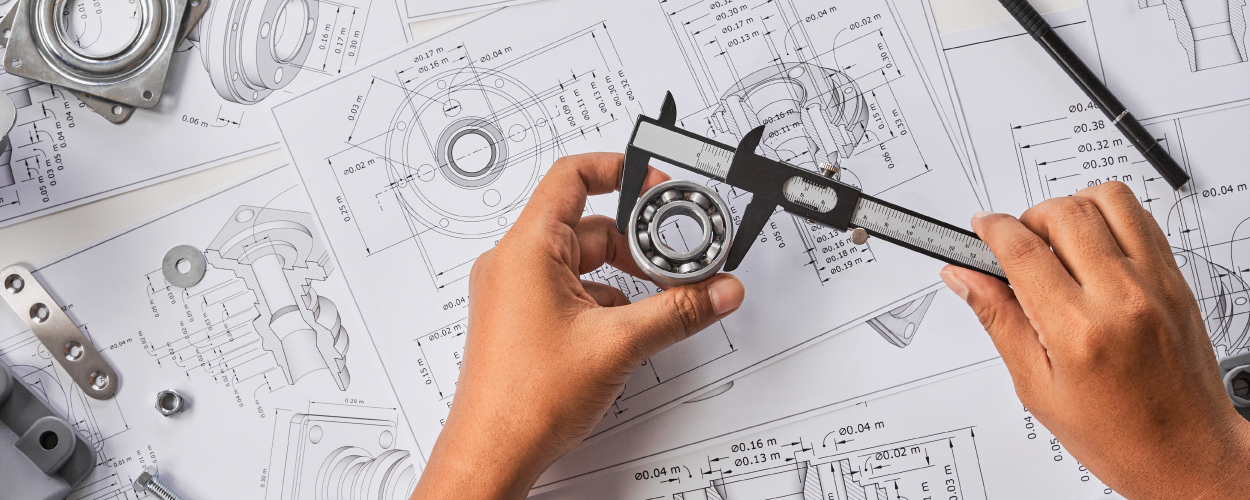 Elliott Tool Technologies, a leader in precision-engineered tools, is seeking a talented Product Design Engineer to understand the challenges of a target market as if they were your own and then create innovative, high-quality products that set new industry standards.
Why Choose Elliott?
Exciting, fast-paced industry: Help customers solve challenges with customized
solutions.
Comprehensive training: We provide the tools for your success and full potential.
Continuous learning: Benefit from mentorship and a growth-oriented structure.
Strong company culture: Integrity, mutual accountability, and passion for our work.
Work-life balance: We value family and a healthy work-life balance.
Stability: Join a profitable company with a 130-year track record and an average tenure of 11 years
As the Product Design Engineer, you'll be:
Planning, designing, developing, market-based and customer specific products.
Cultivating in-depth knowledge of both standard and specialty products.
Providing guidance and technical expertise to internal and external customers.
Researching and reporting on the ability and capacity of company products and competing equipment.
Collaborating with existing and potential customers to provide innovative solutions.
Working cross-functionally with other departments to solve customer challenges and drive continuous improvement.
Building quality relationships with new clients at all levels in different industries.
What's a typical day like?
As a Product Design Engineer and a key member of the Product Development Team, you start your day eager to contribute your expertise to ongoing development projects. You join a product development scrum where the entire Product Development Team comes together to review progress. During the scrum, you learn that the beta site customer is thrilled with your new design, which has proven to be twice as productive as competing products. Your contribution as a Product Design Engineer played a significant role in driving the success of
the project.
Marketing and Sales launch their campaign, using hard data from beta sites, and schedule three demos. As the Product Design Engineer, you're excited to attend one of the demos to observe the product in action and ensure that the results are consistent with the beta tests. Everything is beating projections and so you prepare to pick up that next project!
The Product Development Team, including you as a key member, discusses a potential next project that addresses a process and tooling problem causing production slowdowns and significant costs in the industry. You actively contribute to the initial project scope, ready to create innovative solutions within the given timeframe.
You consult with the Vice President of Technology and go to work designing a few concepts. In the following weeks, the Marketing team engages three customers for input via conferencing and two site visits, while you focus on refining the design. You lead design for
manufacturability reviews with Manufacturing, and prototypes are created from your design. Alpha testing goes smoothly, with only a few changes to consider. With the approval of the Project Team, you proceed to beta testing. This involves two of the three customers in the program. After training them on effective tool usage and collecting data for two days, beta testing concludes.
In collaboration with the Marketing team, you engage the Mechanical Designers to implement the final design changes, create part numbers, bills of material, drawings, and an operating instruction manual. You review the new product with the Manufacturing Team
before giving the green light for production.
Finally, the Marketing team informs everyone of the new product offering and schedules a training session to review its features. A month later, the Sales team secures five new orders—your design is a resounding success!
Every day you will be doing work that really matters. As a Product Design Engineer, you'll be helping customers solve their business challenges through your exceptional designs.
We're looking for talented people. Do you have what it takes?
Bachelor's Degree in Mechanical Engineering or related field.
Within a 45-minute commute of Dayton, OH.
Experience or interest in product design and specialty tooling.
Background in a manufacturing environment (not lab research).
Self-motivated, diligent, and responsible team player.
Strong interpersonal and communication skills.
Process and results-oriented, with a focus on delivering consistently good results.
Let's talk.  If you take pride in your work and solving customer challenges in a fast-paced, high energy work environment, and are looking to further your knowledge and skills, then let's have a conversation.  We'll keep it confidential.
Please reach out via LinkedIn or by emailing your resume with contact information to careers@elliott-tool.com. We'd love to connect with you.