OD Carbide Roll Burnishing
Precision Metal Finishing Tools
Replace secondary operations while obtaining superior surface finish.
The versatility of these tools allows the burnishing of external diameters, tapers, radii, and face as well as large internal bores.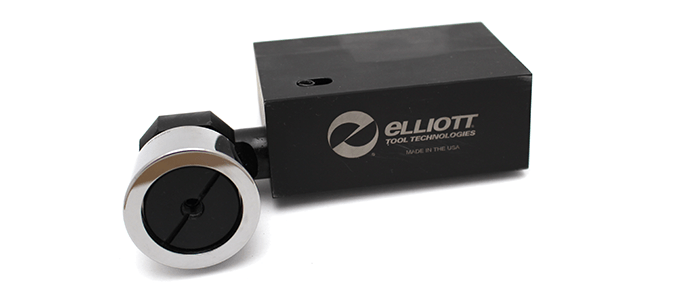 Part Preparations: 100-120 RMS

Feed Rate: 0.004"/0.008"

Speed: 400-800 SFM (1,200 Max)

Coolant Required: Water Soluble Or Oil

Low Microinch Finish

Work Hardening

Easy To Use

Proven Quality

Lowers Cost

Improves Processes
A consistent, repeatable process that eliminates costly secondary operations.
The OD carbide roll burnishing tool can be used to burnish OD's, at face surfaces, and shallow ID parts (Up to 1.000″ deep).
Monaghan Tooling Group is Elliott's exclusive marketing and sales rep for our precision metal finishing tools.