Diamond Burnishing
Precision Metal Finishing Tools
An economical and user-friendly tool for producing a mirror-like surface finish.
Diamond burnishing tools with replaceable diamond stems are a low cost method to produce an ultra-smooth surface finish on linear surfaces.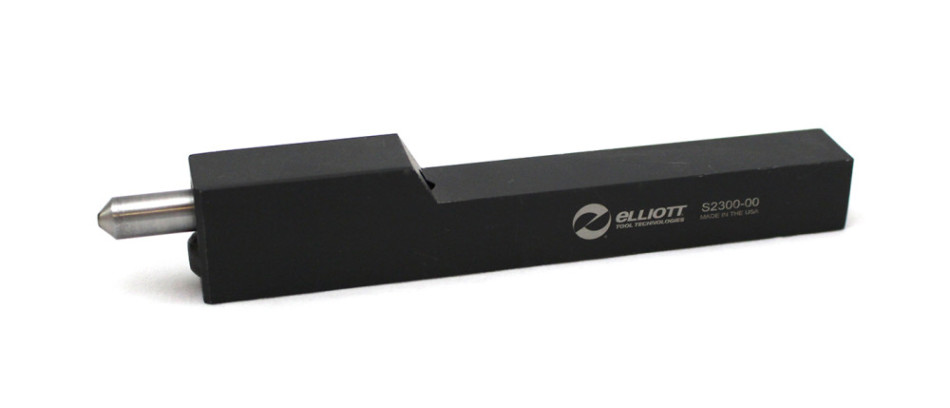 Part Preparations: 100-120 RMS

Feed Rate: 0.003"/0.004"

Speed: 250 – 500 SFM (750 Max)

Coolant Required: Water Soluble Or Oil

Low Microinch Finish

Work Hardening

Easy To Use

Proven Quality

Lowers Cost

Improves Processes
Automate your hand polishing operations and get consistent ultra-smooth surface finishes.
The Diamond Burnishing Tool is used in linear applications (OD's, ID's, and face surfaces). As the part is turned, the diamond, under spring pressure, is fed across at a feed rate of 0.003″ to 0.004″ per revolution at a maximum of 750 SFM.
Diamond Tool Kits
All diamond burnishing tools are also available as kits which contain: a complete tool, spare diamond stem, spring and Allen key. The kit is in a plastic case that protects and ensures the life of the tool. The kit option is the most economical to purchase, giving significant savings compared to buying the parts separately.
Multiple styles to meet your application needs


Monaghan Tooling Group is Elliott's exclusive marketing and sales rep for our precision metal finishing tools.