Get The Best Bead With Proper Set-Up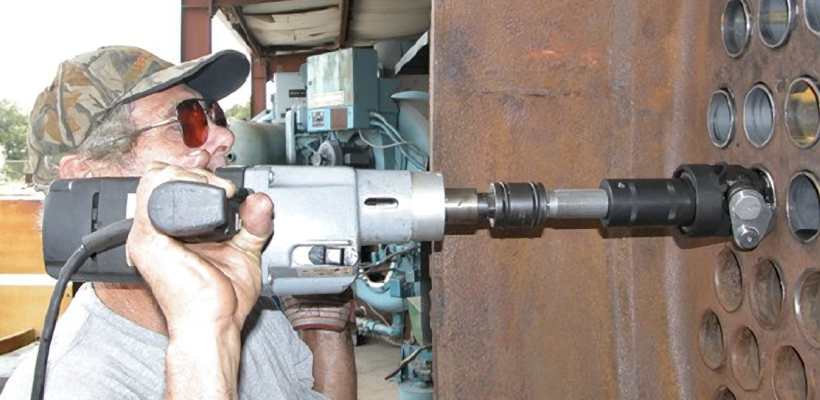 Single roll beading expanders simultaneously expand and bead the tube ends in firetube boiler applications. This tool accomplishes the creation of a pressure-tight tube-to-tube sheet joint, and a beaded tube end, by utilizing the natural feed force built into the expander to push the beading roll against the end of the tube while expansion is taking place. The successful operation of these expanders can be achieved by following a few simple steps.
Step 1
The guide roll and the beading roll must be the proper size for the tube wall being expanded and beaded. Guide rolls that are too large or too small will prevent proper bead formation. Beading rolls operate on a range of wall thicknesses, but the best results are obtained by using the beading roll specifically designed for your tube gauge.
Step 2
Tubes must have the correct amount of projection from the tube sheet before starting expansion. Tube projection refers to the distance between a tube end and the tube sheet. The amount of projection can vary depending on tube diameter, wall thickness, tube sheet thickness and whether or not the tube is square or has a flare due to use of an internal type tube cutter. The normal range of tube projection is 3/16" – 9/32". If the tube sheet is bowed or warped and is not parallel to the end of the tube, the desired projection should be measured at the midpoint so that half of the tube will have greater than the desired projection and half will have less than the desired projection.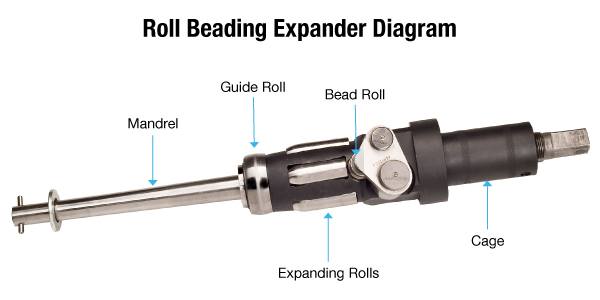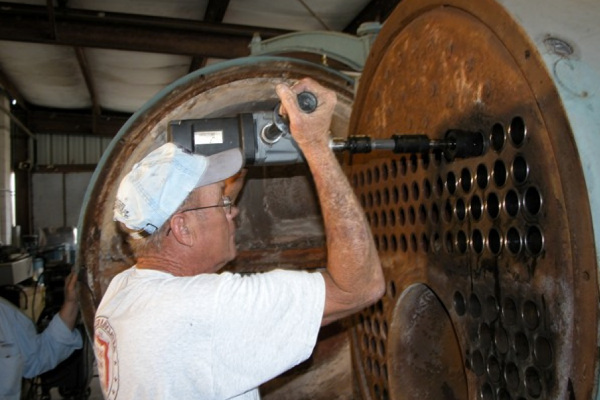 Step 3
Both the tube and the tool must be totally free of any lubricant, oil, grease or anti-rust. The presence of any such material will prevent the expander rolls from having the traction required to develop the force needed to feed the beading roll against the end of the tube and form a proper bead.
Step 4
Use of coolant on the tube and the roll beading expander is necessary in order to reduce the heat created during the expansion process. If coolant is not used, the expander can overheat. This may result in tube material flaking, premature tool failure, and poorly formed beads. In order to avoid these issue, it's recommended that you dip the roll end of the expander in a bucket of coolant between expansions. This will prevent the tool from overheating while also keeping it clean, extending the life of the rolls and mandrels.
Single roll beading expanders quickly and consistently expand and bead tubes in one operation.  Combining these operations can save significant time and money. It is important that these steps are taken before using a roll bead expander, to obtain the best results.