ET720
Torque Controlled Pneumatic Rolling Motors
The Quality You Need. The Compatibility You Want.
The ET Motors are ideal for rolling small tubes commonly found in oil coolers and other small heat exchangers.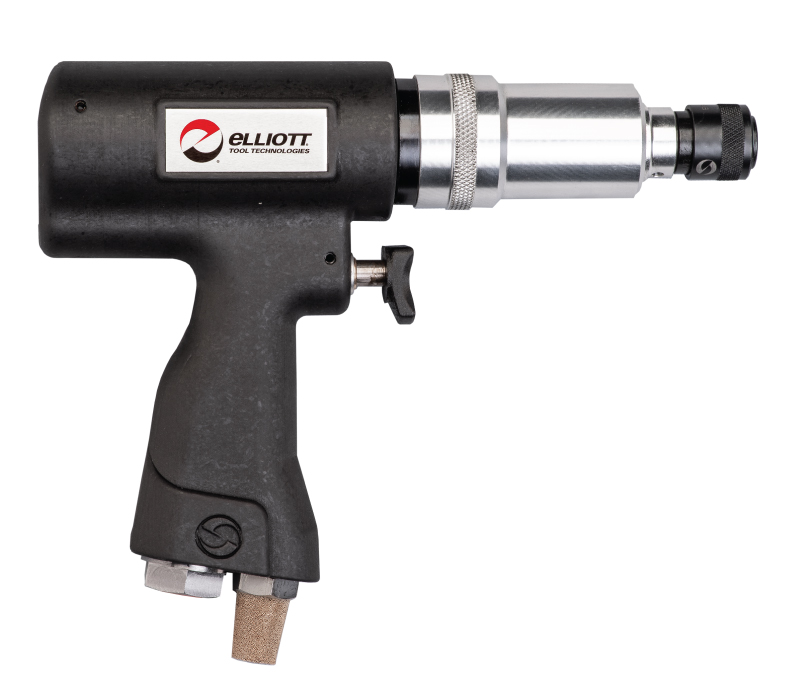 Tube Size: 0.250″ to 0.500″ (6.35 – 12.7mm) OD

Type: Rolling Motors

Application: Oil coolers and heat exchangers.
A Motor You Can Count On
ET Series Motors have undergone extensive testing, proving long tool life and quality.
Consistent Tube Expansion
Torque actuated cams accurately measure torque to provide consistent expansions each time.
Less Operator Fatigue
Lightweight aluminum core reduces operator fatigue.
Highly Durable
Rugged carbon fiber infused handle is designed to improve ergonomics and provide long tool life.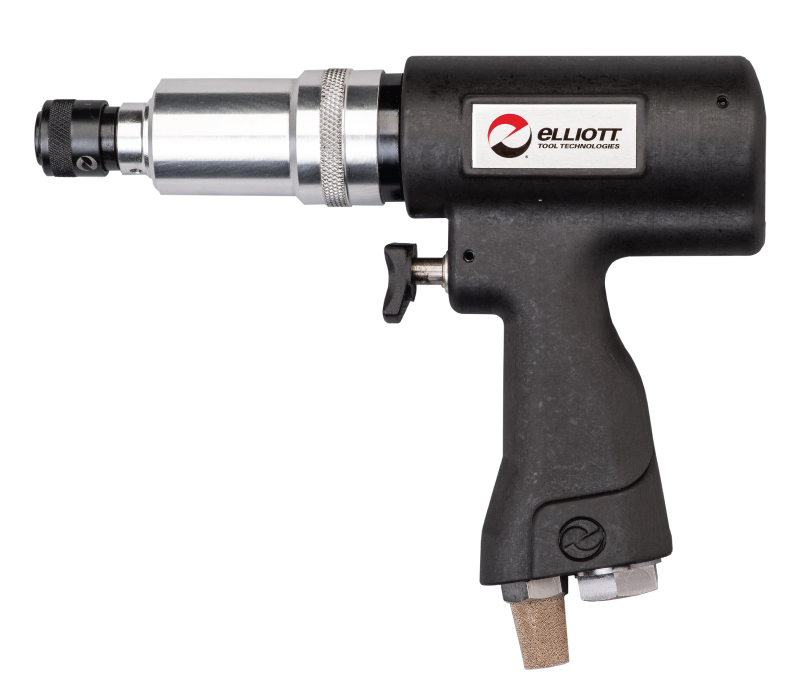 Roll Small Tubes Faster
Elliott's new -2500 RPM motor rolls small, thin tubes quickly & effectively.
Small Tubes, More Torque
Adjust torque from 2-75 in lbs to roll heavier applications with the new -550 RPM motor.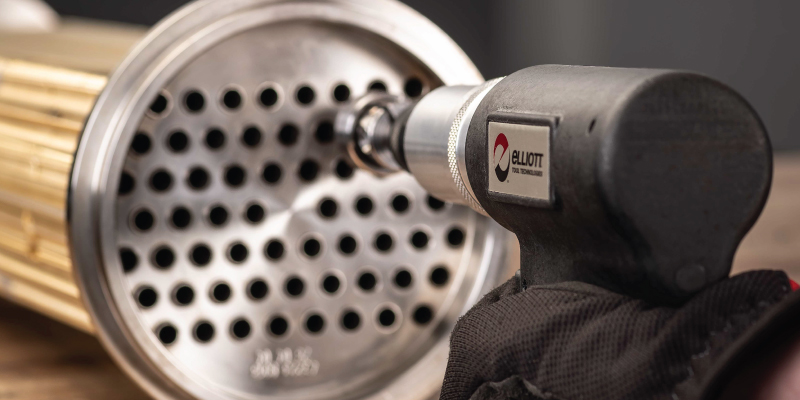 True Compatibility
Parts are compatible with the original Airetool® 720 for convenient maintenance of existing motors. Elliott also offers repair services for existing Airetool® motors.