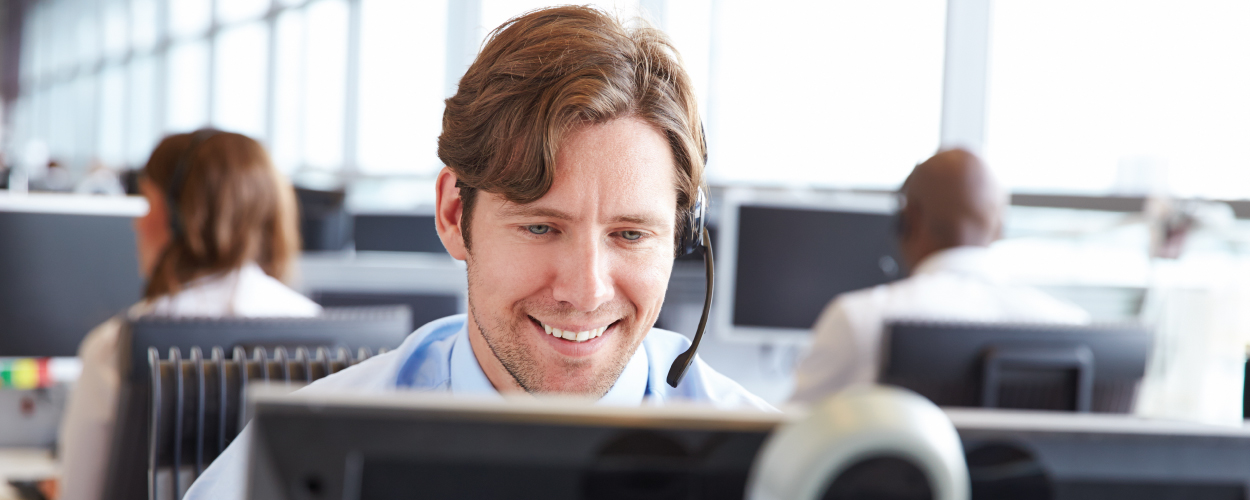 Sales Manager
Elliott Tool Technologies is looking for a Sales Manager who is passionate about work and solving customer challenges in a fast-paced, high energy work environment, and who are looking to further their knowledge and skills.
Why Choose Elliott?
You will be part of an exciting and fast-paced industry. You'll be helping customers solve their business challenges, offering customized solutions and closing deals.
You will be successful. We will provide you with comprehensive training and the tools necessary to succeed and reach your full potential.
You will grow. We will provide you with mentorship and an organizational structure that provides continuous learning opportunities.
You will be part of a culture that values integrity and mutual accountability, a culture where people are passionate about their work and share a common vision—"Quality specialty tools for an "I need it yesterday world."
You will be part of a company that values family and supports a healthy work-life balance.
You will have stability. You will be joining a profitable company with a 125-year track record of innovation and success where many of our Team Members choose to stay and grow. Our average tenure is 11 years
As the Sales Manager, you'll be:
Setting and tracking sales targets.

Achieving those targets by meeting behavior and outcome goals in line with worldclass training, sales systems, and techniques.

Driving sales growth by executing very well designed sales campaigns.

Collaborating with your Customer Service Representatives, existing and potential customers to provide best solutions.

Working cross-functionally to solve customer challenges.
What's a typical day like?
Imagine being equipped with world-class training and sales systems and backed by a team that truly provides the best quality and service in the industry! On top of that foundation is a system of sales campaigns that delivers a steady stream of sales opportunities to your inbox every day!! This happens because most days are aligned with sales campaigns.
A campaign starts with refresher training on typical customer pains and how you can help them overcome them with an Elliott solution. We practice the sales techniques to make it second nature to uncover pains and a solution. The marketing team deploys leading edge media and promotional material to drive awareness and some warm leads to you.
Your priority each day is to act on the warm leads delivered to your in-box. The refresher training and practice really helps boost your results. You can generate quotes for customers in minutes using your world class sales system. If the customer's need requires detailed quotation effort you delegate this to your Customer Service Representative so you can maximize time with customers. You record details in the CRM system for important followup with the prospect.
Next you reach out to those your Customers Service Representatives have quoted. You further qualify their needs, helping to ensure we understand and are quoting the right solution, and explore cross-selling opportunities. Your world-class sales training and Elliott's industry leading results help you achieve a closure ratio 40% higher than industry average. Order entry and any subsequent transactional service is assigned back to Customer Service. Because you can count on everyone on the team to perform to a level of excellence subsequent sales efforts you make are easier each time.
In the Sales Team huddle the next morning, you share your success with the team and highlight aspects of the sales process that helped you discover the needs of the customer.
Every day you will be doing work that really matters. You will be helping customers solve their business challenges. You will have an opportunity to do your best work and make a real impact.
We are looking for talented people. Do you have what it takes?
You are self-motivated, diligent, passionate about work, and always looking for more. You seek ownership, accountability and take responsibility for your actions.
You are a team player. You are others-centered. You are teachable, coachable. You are confident but you don't promote yourself. You are able to teach and coach others.
You are able to build bonding and rapport over the phone be it a prospecting call or fulfillment with an existing customer.
You are skilled in questioning techniques to discover a prospect's needs quickly and accurately. Subsequent solutions are presented precisely to the prospect's needs, including cross selling.
You are process and results-oriented. You set and track goals. You do what you say you'll do and deliver on your promises. You achieve consistently good results.
You live within a 45-minute commute of Dayton, OH.
Let's talk. If you are passionate about work and solving customer challenges in a fastpaced, high-energy work environment, and looking to further your knowledge and skills, then let's have a conversation. We'll keep it confidential.
Please reach out via LinkedIn or by emailing your resume with contact information to careers@elliott-tool.com. We'd love to connect with you.
Apply Now
[contact-form-7 id="8451" title="Job Inquiry"]