Now Hiring
Application Developer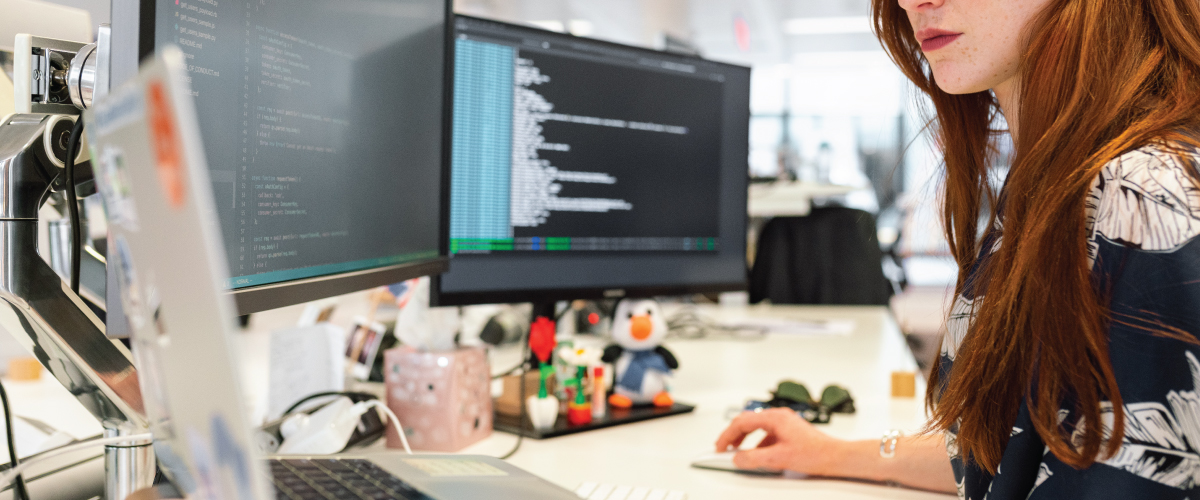 Elliott Tool Technologies is looking for an Application Developer who takes pride in their work and solving customer challenges in a fast-paced, high energy work environment, and who is looking to further their knowledge and skills.
Why Choose Elliott?
You will be part of an exciting and fast-paced industry. You'll be helping our internal customers support our external customers by your technical expertise.
You will be successful. We will provide you with comprehensive training and the tools necessary to succeed and reach your full potential.
You will grow. We will provide you with mentorship and an organizational structure that provides continuous learning opportunities.
You will be part of a culture that values integrity and mutual accountability, a culture where people are passionate about their work and share a common vision—"Quality specialty tools for an "I need it yesterday world."
You will be part of a company that values family and supports a healthy work-life balance.
You will have stability. You will be joining a profitable company with a 125+ year track record of innovation and success where many of our Team Members choose to stay and grow.  Our average tenure is 11 years,
As an Application Developer, you'll be driving excellence in 3 areas:
Application Development
Understand departmental requirements and how they translate in application features.
Provide Desktop User and application support for internal business partners.
Write high quality source code to customize existing applications within deadlines.
Ensure 99.99% uptime of the information technology systems that Business Development utilizes, including tech support for users.
Test, troubleshoot and debug applications.
Evaluate existing applications to reprogram, update and add new features.
Possesses working knowledge of Mac OS, Windows 7, 10, and Windows Server.
Web Development
Write well designed, testable, efficient code by using best software development practices.
Develop and maintain dashboards, modules and customizations of web-based reporting tool and CRM, utilizing JavaScript, PHP, and Rest API.
Integrate data from various back-end services and databases.
Gather and refine specifications and requirements based on technical needs.
Stay current with emerging technologies/industry trends and apply them into operations and activities.
Business Analysis
Own and develop relationships with internal business partners, working with them to optimize and enhance applications.
Help design, document and maintain system processes.
Troubleshoot common sources of technical issues or questions and improve monitoring, discover issues and deliver better value to the customer.
What's a typical day like?
Imagine Marketing has identified the need for a new web-based tool that will allow prospects to get pricing and availability directly from the website. The tool needs to provide fast, accurate information and easily connect to an Inside Sales Rep for questions or to place an order. Marketing's analysis shows that having this information available could double the sales leads generated from the web. Marketing schedules a morning session with you to review this idea and develop a scope for the project.
Later that morning, you consult with an IT Colleague about a modification to a Dashboard in the CRM system that has been requested by Business Development. You determine the project scope and what the modification entails. You develop and prioritize the task list with specific dates so the project can be completed on time and within scope.
That afternoon, you focus on developing a customized report that Sales requested. You clarify and confirm expectations of what they Sales Manager would like to see. You create the SQL query that feeds the report and format it appropriately. You run a sample report and send a copy to the Sales Manager for feedback.
At the end of the day, while reviewing your calendar, you receive an urgent call from the Inside Sales Manager. He informs you that the Sales Order Entry screen is not allowing him to save his Sales Order. Within 15 minutes, you investigate and discover that a record didn't save properly. You make an adjustment in the database that allows the order to go through and follow up with the Inside Sales Manager to confirm that there are no other issues.
Every day you will be doing work that really matters.  You will be helping internal customers solve their business challenges.  You will have an opportunity to do your best work and make a real impact. 
We are looking for talented people. Do you have what it takes?
You are emotionally intelligent.You have mutual respect with your peers. You have good judgment about other people. You interact appropriately with others. You are aware of the impact of your words and actions.
You are a team player.You are others centered. You are teachable, coachable. You are confident but you don't promote yourself. You are able to teach and coach others.
You are emotionally intelligent.You have mutual respect with your peers. You have good judgment about other people. You interact appropriately with others. You are aware of the impact of your words and actions.
You are process and results-oriented.You set and track goals. You do what you say you'll do and deliver on your promises. You achieve consistently good results.
You have experience in programming and are proficient in .NET, Javascript, PHP, SQL, JSON, MS Office (particularly MS Excel and MS Access).
You possess a BS in computer science or a related field or Associates Degree w/relevant programming certifications; and relevant experience preferred.
Let's talk. If you take pride in your work and solving customer challenges in a fast-paced, high energy work environment, and are looking to further your knowledge and skills, then let's have a conversation. We'll keep it confidential.
Please reach out via LinkedIn or by emailing your resume with contact information to careers@elliott-tool.com. We'd love to connect with you.