4480 Series
Single Roll Beading Expanders
Produces The Best Bead On The Market.
Combines three operations (rolling, beading, re-rolling) into one, saving significant time and money.
Tube Size: 1.500" to 3.000" (38.1 – 76.2mm) OD

Roll Type: Roll Beading

Application: Firetube Boiler

"We have used Elliott's single roll beading expander on two different retube projects so far and the finished look of the tube bead is machine quality. Our boilermakers said this was the best tool they have ever used. They will never pick up a pneumatic hammer and beading tool again!"
"I like the smooth bead to tube sheet transition because it eliminates stress on the tube to make it last longer. I have been asking another roll beading expander manufacturer to improve the quality of their bead and they said they're working on it."
Eliminate High Torque Requirements
The single roll beading roll design enables standard motors to provide enough torque to successfully bead the tube.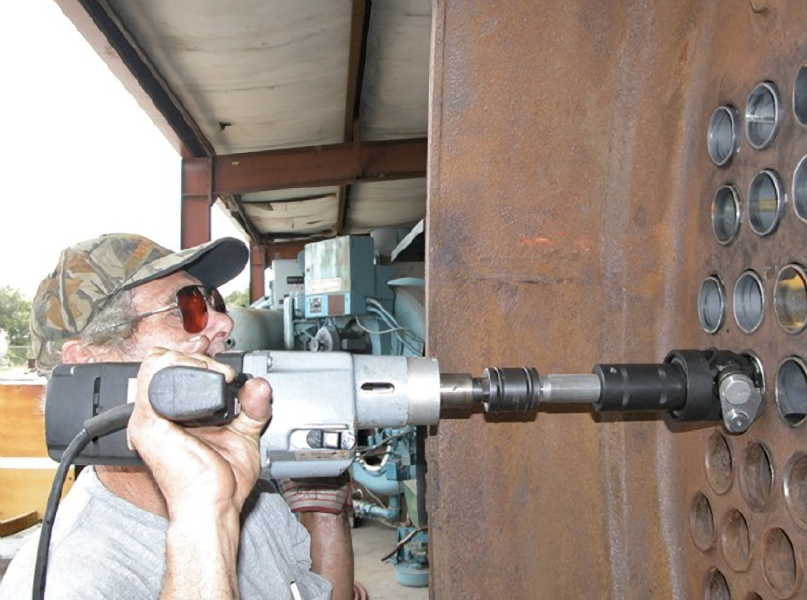 Boost Productivity
Rolling and beading in one operation together with fast feeding boosts productivity.
Increase Tube Life
Smooth bead to tube sheet transition increases the life of the tube.
Operator Friendly
Easier on the operator compared to using an air hammer and beading tool.
Works On A Variety Of Tube Sizes
Only minimal component part changes are needed to enable expansion of different tube gauges.