Monster Hawk
Hydraulically-Driven Assisted Tube Rolling System
When Every Second Counts.
True parallel pin rolling with the highest productivity of any assisted tube rolling system.
True Parallel Pin Tube Rolling

Up To 2X The Speed Of Conventional Rolling

Automatic Tool Lubrication

Large Radial Reach

Easy To Move

Operator Friendly Controls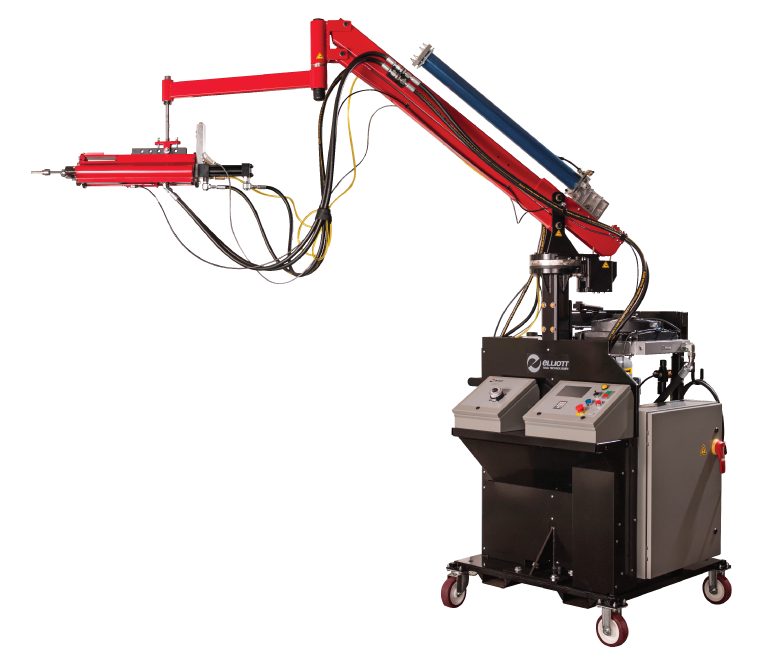 Increased Productivity
Offering the speed, power, and productivity of a hydraulic motor with the precision and control of an electronic system, it maximizes productivity by providing the fastest cycle times for mechanical expansion while eliminating costly rework from less precise methods.
Blazingly Fast, Same Precise Control
Increase the speed with up to twice the speed of tapered rolling while expanding each tube to spec with Direct Torque™ electronic control system.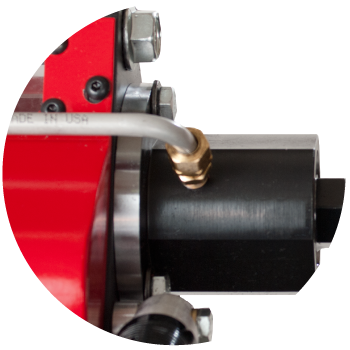 Automatic Tool Lubrication
Through the cage Auto-Lubrication increases tool life by providing automatic expander lubrication exactly where it's needed.
Change Tooling Quickly
Quick change chuck system allows you to quickly change out tooling.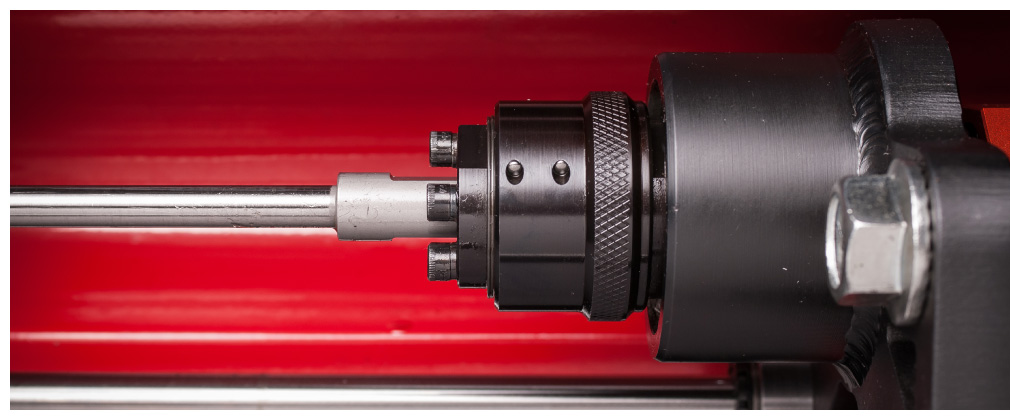 Consistent Tube Expansion
Direct Torque™ measures the torque and controls system functions regardless of fluctuations in hydraulic oil temperatures. Allowing you to roll to the target wall reduction each time to eliminate costly re-rolling.
Roll Every Tube To Spec
Direct Torque™ allows you to roll to the target wall reduction every time.
Increase Tool Life
Swivel Mount supports the Power Head to relieve weight stress and increase expander life.
Quick & Easy Setup
For convenient transportation of the unit, it is equipped with heavy-duty casters, forklift pockets, and a hoist ring.
Operator Friendly
Combining a hydraulically driven power head with Elliott's patent-pending Direct Torque™ technology, operators simply set a target torque and start rolling.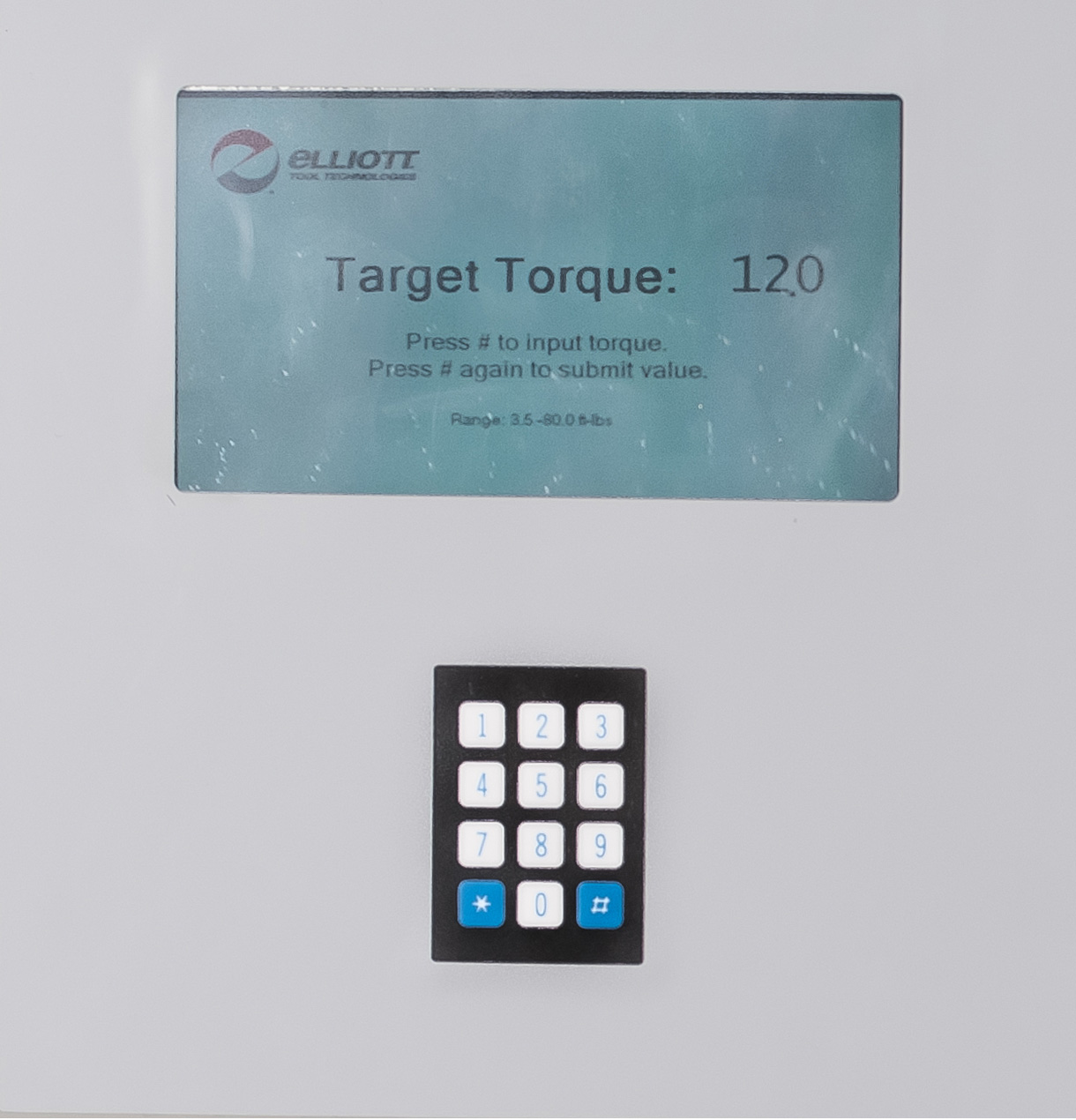 Operator Friendly Controls
No need to understand hydraulic pressures with the easy to use control panel, the operator simply sets the torque.
Instant On
Allows the operator to start rolling immediately without waiting for the hydraulics to warm up.
Hydraulic Oil Cooler
Keep cool in even the most demanding applications.
Safe & Ergonomic
Ergonomically roll a large area of tubes without readjusting the Monster Hawk, with its large radial reach.
More Reach, Less Re-Adjusting
Large reach radius increases productivity by allowing a large area of tubes to be rolled without re-adjusitng the unit.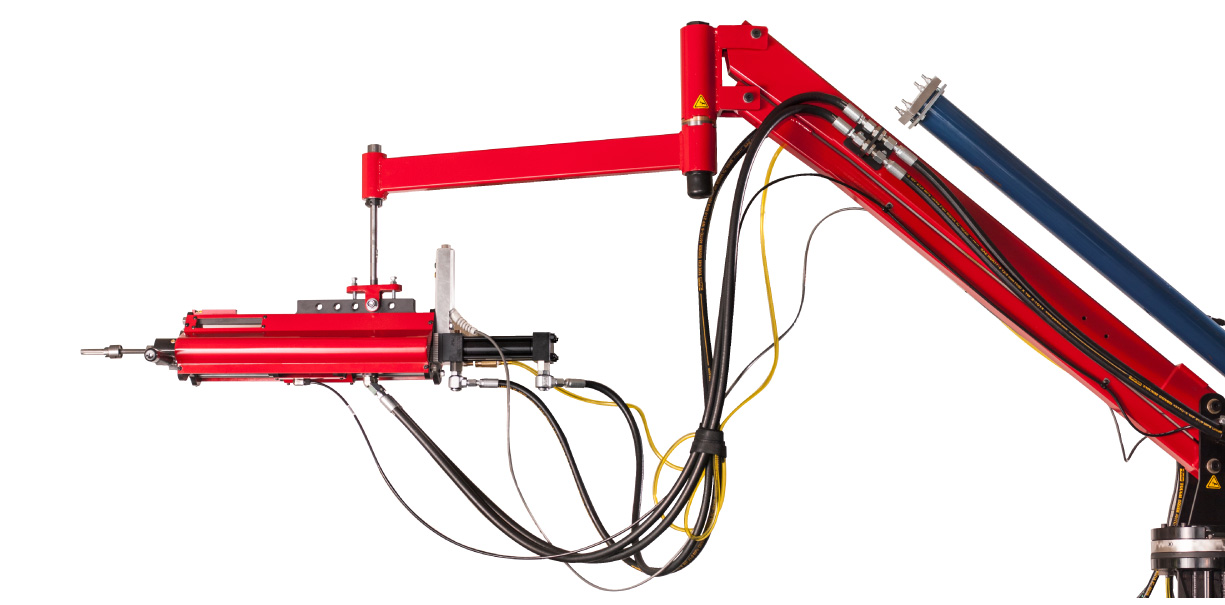 Supports Tool Weight
Pneumatic Counterbalance decreases operator fatigue by absorbing torque and allowing effortless positioning of the arm and rolling motor.
Effortless Positioning
Articulated Arm
Increases operator ergonomics and decreases operator fatigue by supporting tool weight.
Built-In Safety Features
Safety Control Valve
Protects the operator by eliminating a sudden drop of the articulated arm in case of pneumatic air loss.
Works Great In Small Work Spaces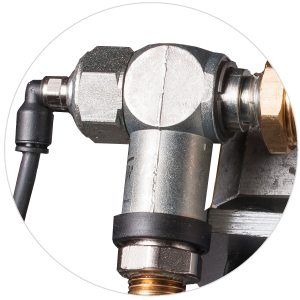 Weighted Pedestal
For convenient placement, even in a small workspace, with its compact design and small footprint.