Back Chamfering Unit
Precision Metal Finishing Tools
Chamfers And Deburrs Without Flipping The Part
Measure cycle time in seconds, not minutes, with the Elliott Back Chamfering Unit. Precision back chamfering and deburring of holes from the front face with replaceable cutting blades and simple rapid-feed-retract programming.
Hole Diameters: 0.187″ (4.7mm) to 0.787″ (20mm). Other sizes available upon request.

Reach: 1" (25.4mm) and 1.77" (45mm). Longer lengths available upon request.

Application: Deburring and Chamfering

M2 HSS cutters for: Low carbon steel, cast iron, aluminum and other non-ferrous materials.

ASP Powder metallurgy HSS cutters for: alloy steels, steels Rc 30-45, stainless steel and exotic materials.

Drive Source: CNC Machining Centers, Special Machines, Transfer Machines or Drill Presses

CNC machine control for chamfer size.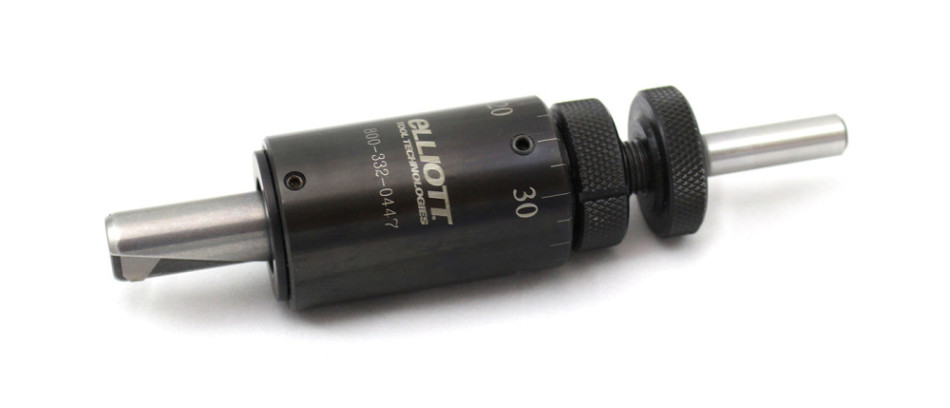 Eliminates Secondary Set-Ups
Deburring and back chamfering from the front face eliminates part-flipping, secondary set-ups and additional machines.
Machine Precise Back Chamfers
Cutters are mounted within the support pilot – eliminating deflection and chatter – while providing perfectly concentric chamfers.
Economical, Efficient, And Easy-To-Use
Fast Cycle Time
Measured in seconds, not minutes. (Cycle time is typically less than 5 seconds).
Economical Blades
Blades can be re-sharpened 1-2 times and are also replaceable.
Fast & Easy To Use
Easy to use rapid-feed-retract programming.
Designs Available For A Wide Range Of Components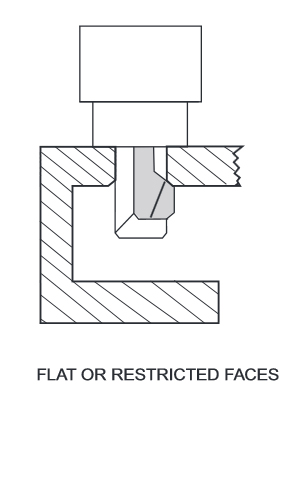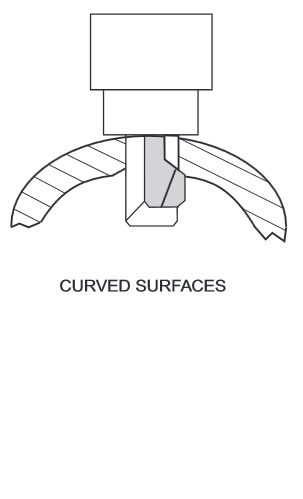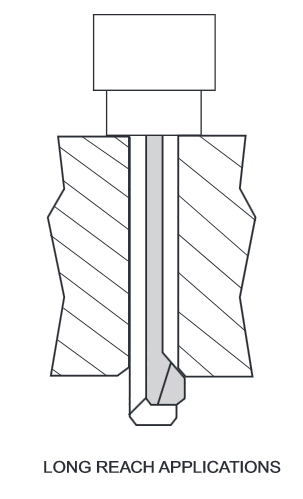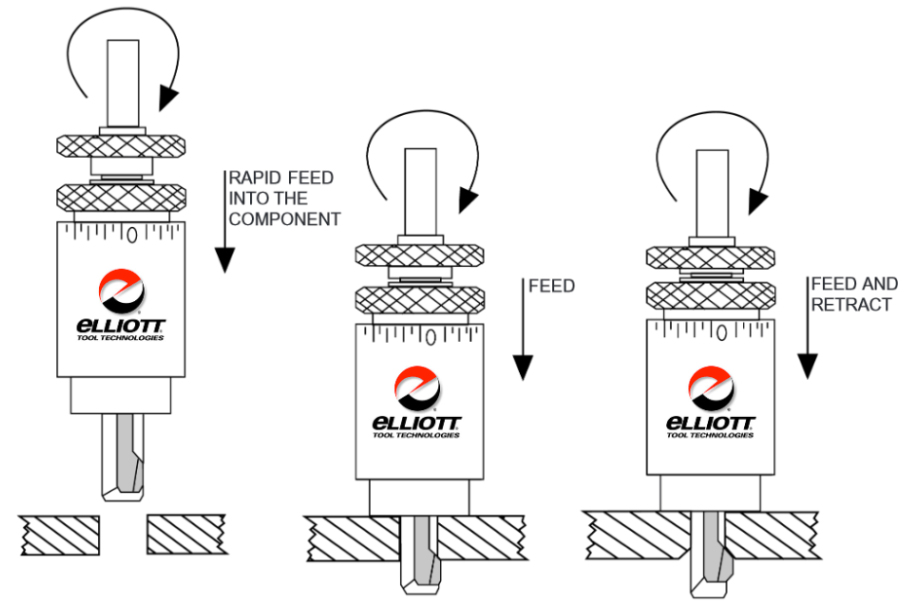 Monaghan Tooling Group is Elliott's exclusive marketing and sales rep for our precision metal finishing tools.