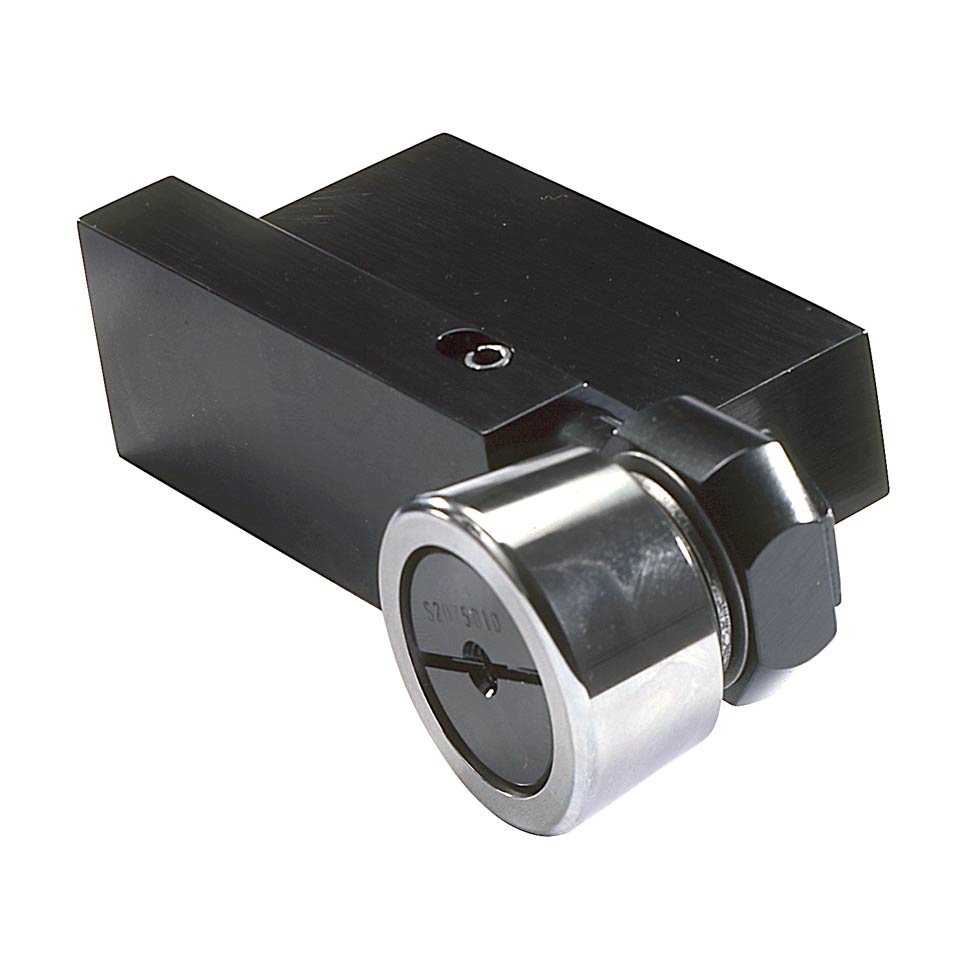 The tools are capable of burnishing outside diameters, tapers, faces, fillet radii and spherical surfaces. The carbide-roll burnishing tool follows a similar path as the cutting tool and at comparable speeds and feeds. Carbide rolls are available from stock in four different radii: .031″, .062″, .093″ and .125″.
See this tool in action at www.monaghantooling.com.
Features & Benefits:
Produce 4 to 8 microinch finishes (0.13-0.20 µm) in one pass
Reduce costs by eliminating secondary operations
Economical tool life with carbide roll and roll reconditioning service
Inch and Metric size shanks available in right and left hand
Metallurgical improvements:
Work hardening
Resistant to fatigue failure
Corrosion resistance
Specifications
Can be run on a manual lathe or CNC turning center.
Flood coolant is highly recommended.
For a quote or more information Contact Us