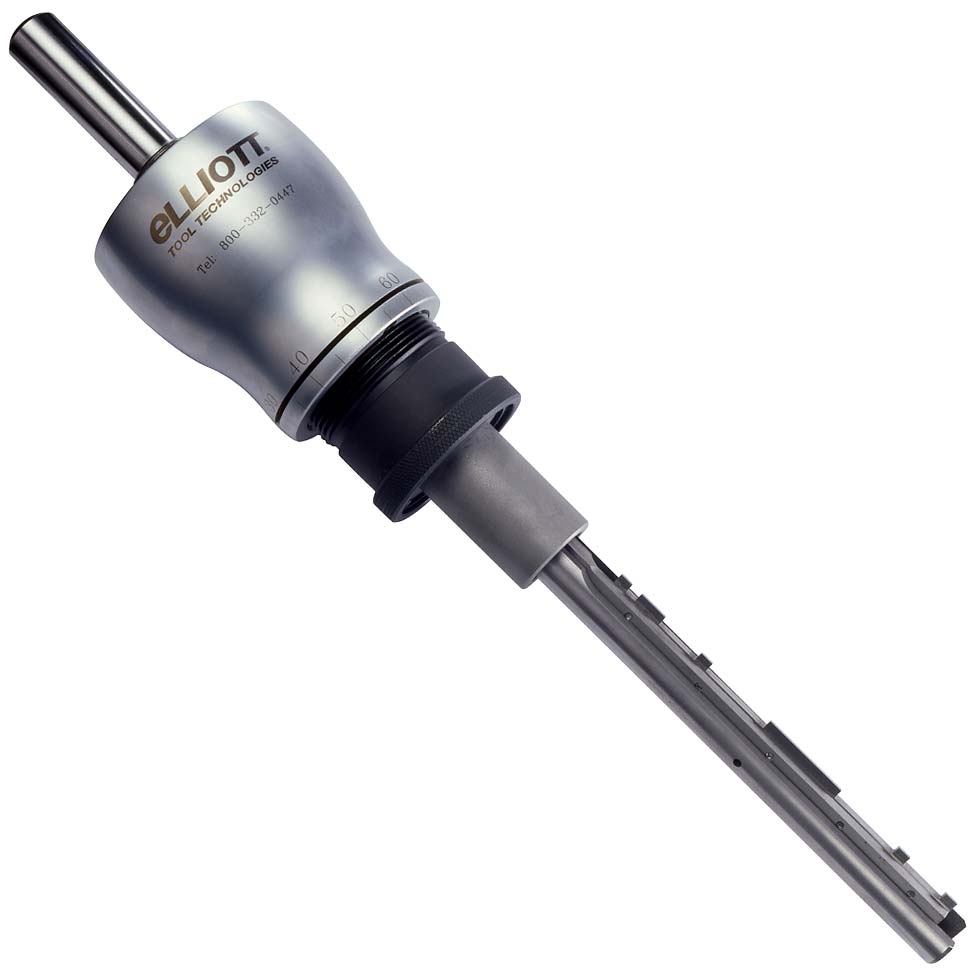 The Internal Recessing Unit (IRU) is the most efficient method of machining single or multiple grooves in one operation. The Elliott IRU is recognized as a "best in class" tool for machining metering lands in hydraulic valve bodies.
See this tool in action at www.monaghantooling.com.
Features & Benefits:
Cycle in seconds
Repeatable and accurate for diameter and axial position of grooves and lands
Eliminates deflection and provides perfect concentricity
Cutters are re-grindable
Specifications
Can be used on drill press or CNC machines.
Flood coolant is required and through the tool coolant is standard.
The Elliott system is comprised of an operating head, pilot, carrier arm and replaceable form ground cutter.
For a quote or more information Contact Us