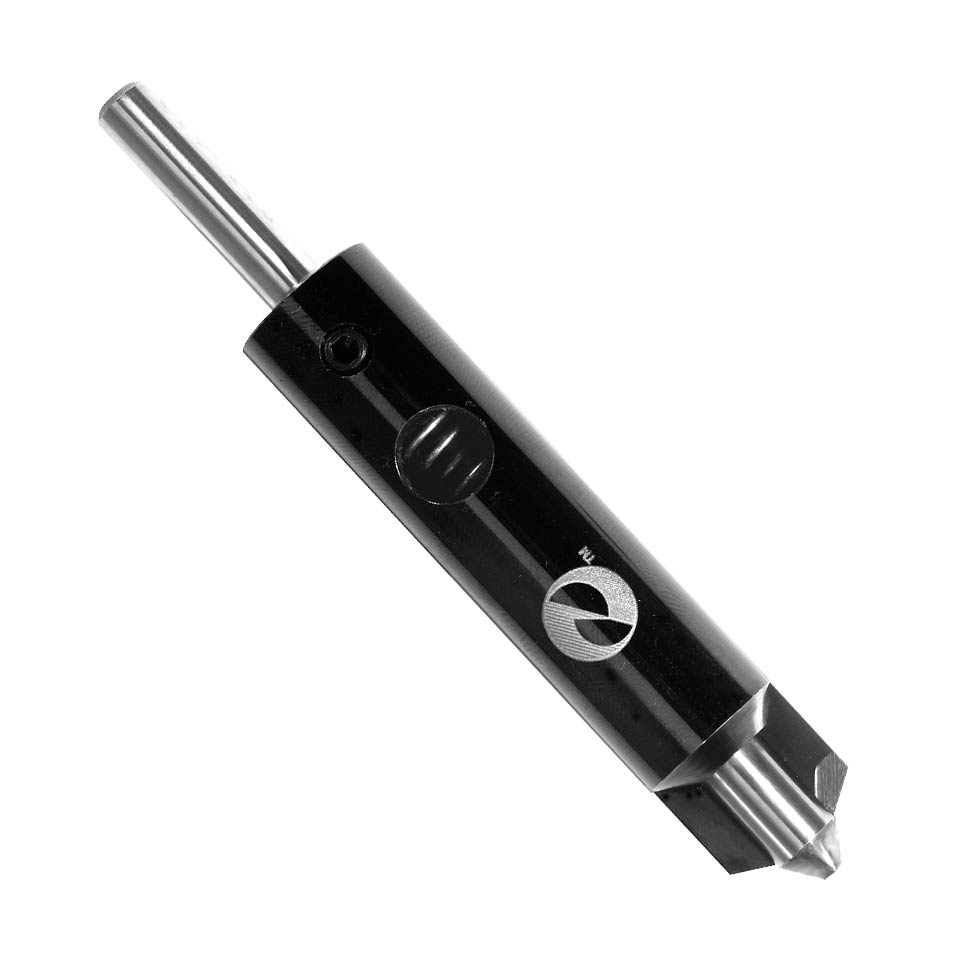 The Ellip-Deburr tool is an excellent tool for deburring holes on curved or elliptical edge surfaces. With its spring loaded and self centering pilot the tool produces an even chamfer around the circumference of the hole. The Ellip-Deburr is a proven tool for deburring oil holes in crankshafts.
Features & Benefits:
Evenly deburrs elliptical hole edges
Hole sizes from .156″ to 1″
M42 HSS uncoated cutters standard, optional with TiN coating
Cutters are re-grindable
Specifications
Diameter of shaft must be 3 x's larger than the diameter of the hole to be deburred.
Run at low speed (100 to 300 RPM) on hand drills or machine tools.
For a quote or more information Contact Us